INVT Power Provides Assistance in the 11th National Traditional Games of Ethnic Minorities of the People's Republic of China
---
Time of issue:2019-10-31
Views:
On the evening of September 8, the light effect of the Zhengzhou Olympic Sports Center was marvelous and awesome. The all-scene lighting was supported by more than 40 sets of INVT UPS power products with high-load operation, successfully guaranteeing the power supply for the opening ceremony of the 11th National Traditional Games of Ethnic Minorities.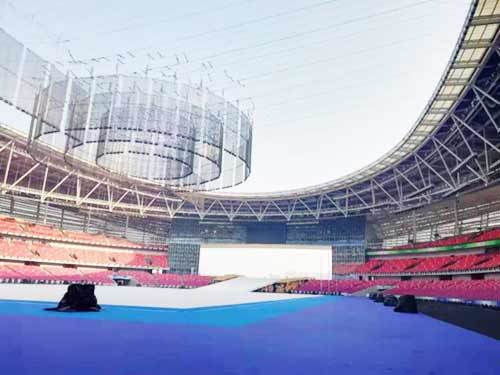 It was reported that the opening ceremony was grand with extremely high standards and numerous participants, and 56 ethnic groups would be all gathered together then. Wang Yang, Member of the Standing Committee of the Political Bureau of the CPC Central Committee, and Chairman of the Chinese People's Political Consultative Conference (CPPCC), attended the opening ceremony. At 20:50, Wang Yang announced that "the 11th National Traditional Games of Ethnic Minorities of the People's Republic of China is inaugurated!"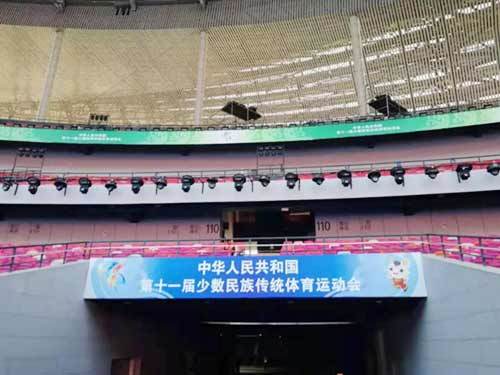 Therefore, a wonderful performance themed with "China Dream for Every Ethnic Group for a New Era" was kicked off. It elaborated the splendid culture of the Chinese nation, praised the remarkable achievements over 70-year development of New China, and showed the bright prospect of the great rejuvenation of the Chinese nation. At the end of the performance, all ethnic groups sang My Motherland and Me together full of affection. The number "70" on the scene symbolized the 70th birthday of New China, for blessing the prosperity of our beloved motherland.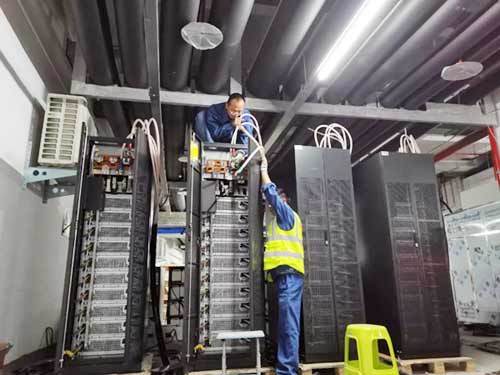 Based on the special power demand for large-scale activities of the opening ceremony, the professional electrical equipment such as lighting, stage art, audio, and WIA were INVT star products, the RM series modular UPS power guaranteed the power supply, and power switch test under heavy load was repeatedly performed to ensure safety utilization of electric power.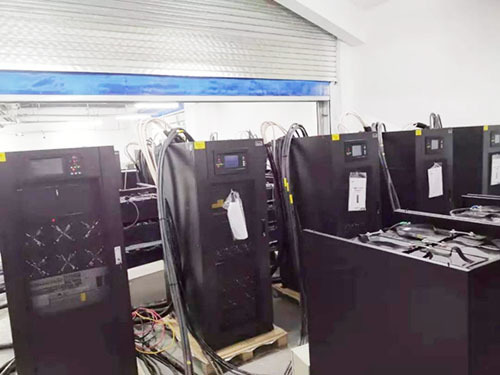 RM series modular UPS power is a leading fully digital power supply product in the industry; by focusing on the most advanced technology achievements in the power electronics and automatic control at present, it has achieved 30 patents, making the power supply reliability, availability, maintainability of critical equipment ground-breaking. By combining the technical characteristics of traditional tower-type cabinet with the demands of modern machine room, RM series modular UPS power ensured the high reliability of system while in the realization of modular design. The performance indexes of the series product are up to the international leading level, and with excellent cost performances, it is the best choice of highly reliable power requirements for various industries.
Through the high-standard and high-intensity power utilization, the top quality and strong technical strength of INVT's UPS power products are further verified. In the days ahead, INVT Power will make persistent efforts to improve its product quality and technical level, striving to become a respectable energy solution provider among data centers.