Top-notch load capacity: New-generation INVT high-performance single-phase 5-10KVA UPS is officially launched.
---
Time of issue:2017-04-20
Views:
Top-notch load capacity: New-generation INVT high-performance single-phase 5-10KVA UPS is officially launched.
Headlines Today in UPS industry:
New-generation INVT high-performance single-phase 5-10KVA UPS is officially launched.
▼
Products are divided into two series of rack-type HR11 and tower-type HT11.
Each series respectively has four power sections of 5K, 6K, 8K and 10K.
Each power section can be divided into two types of long-run model and standard model with a total of 16 models.
Applicable scope:
It is applicable to telecommunication, finance, government, education, manufacturing, materials and supplies, transportation, commercial retail and other industries.
Functional characteristics:
1.Ultra-wide input voltage range provides adaptability to harsh environment.
2.The design of ultra-high power density which takes the lead within industry.
3.The highest efficiency of complete machine within industry, peak efficiency can attain 95% above.
4. Exclusive digitized charger design realizes arbitrary setting of charging current and voltage.
5.Intelligent four-section charging technology greatly improves utilization affiance and service life of battery.
6.It can be configured with ultra-large 12A internally equipped digital charger, which can realize rapid charge of back-up battery pack with ultra-long stand-by time.
7.Extremely simple internal design improves reliability and maintainability of products.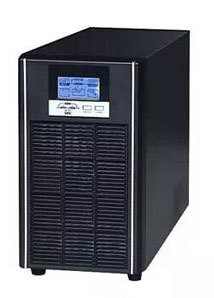 Tower-type Long-run Model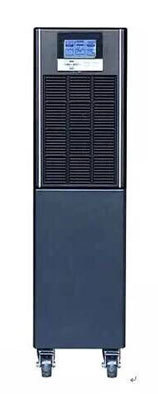 Tower-type standard model
High-power density design
1.It uses design of advanced three-level NPC inverter technology to greatly improve power density of products and reduce volume of products.
2.Output power factor attains 1, which currently is the strongest actual load capacity within industry.
3.Tower-type 8/10KVA long-run model (volume): 190*485*336mm
·Tower-type 5/6KVA long-run model (volume):190*426*336mm
·Rack-type long-run model (volume): 440*550*86mm
·Rack-type standard model (volume): 440*660*172mm
It has a reduction of more than 40% in volume when compared to that of last-generation products.

Rack-type long-run model
Remarkable electrical performance
1.DSP full digit control is initialized to be used to undertake digital control of charger within industry, which greatly improves product usability.
2.Input power factor is as high as 0.99 and input harmonic content attains less than 4%. It greatly improves utilization efficiency of electric power and reduces power distribution costs.
3.Efficiency of complete machine is as high as 95%, which is 3% higher than that of majority of congeneric products within industry. The efficiency is up to 98.5% above in ECO mode with remarkable effect of energy reduction.
4.Long-run mode can realize arbitrary setting of battery quantity ranging from 16 to 24.When the damaged batter is demounted in utilization process, residual battery can realize normal use, which can help customers to save expenditures.
5.Self-aging mode can save the load devices used by equipment aging for on-site starting up.
6.Available semi-wave load, such as laser printer, electric drill, non-inverter air conditioner etc.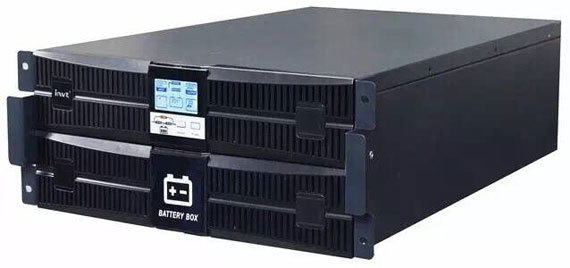 Rack-type standard model
Abundant LCD display
1.Easy accessibility to input, output, battery, load and other information of UPS, residual capacity of battery can be displayed when battery discharges.
2.Available real-time inquiry of operation mode and alarming information of UPS
3.Main nominal parameters of UPS can be set on LCD