INVT independent rail transport traction system achieves first order breakthrough
---
Time of issue:2017-10-19
Views:
On September 2017, in the open bidding of Shenzhen metro 2th, 5th, 8th and 9th extension line vehicle electric system purchasing program, Shenzhen INVT traffic technique limited company won the bidding of Shenzhen metro 9th western extension line project metro vehicle electric system program and achieved first order breakthrough.
This means that rail transit high-end equipment independent research and development products have achieved a breakthrough in the market, and opened up the diversified innovative development of China rail transit core equipment, since then, the rail transit traction system has truly realized made in Shenzhen. Besides CRRC Corporation Limited, INVT became the only traction system supplier with 100% independent intellectual property rights, R & D capability and industrial capability in China's rail transit market. It is also the only local enterprise with continuous research and development capability in Guangdong.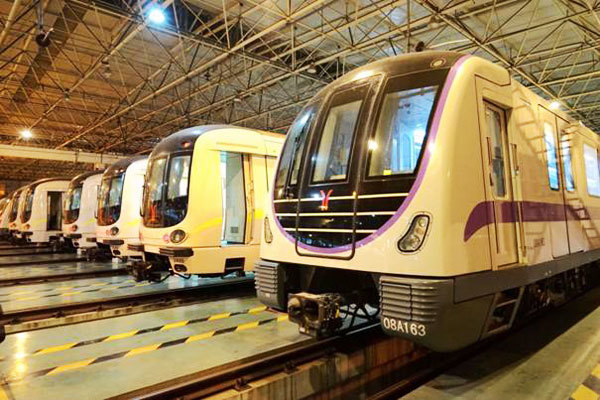 The traction system is equivalent to the heart of rail transit vehicle, which is one of the three key core technologies (traction, braking and signal) in the field of rail transit. It is the most high-end core equipment in the rail transit system equipment. High value, large technical difficulty, high reliability requirements.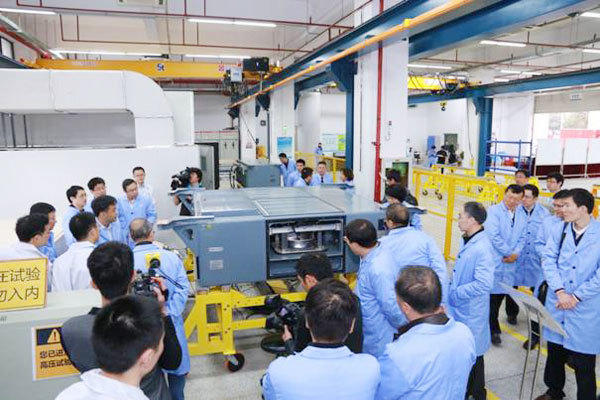 In Guangdong Province, rail transit industry cluster is gradually shaped; the current local enterprises in Shenzhen can independently develop and produce a comprehensive monitoring system, automatic fare collection system, PSD system, communication systems. INVT traffic 100% independent intellectual property rights traction system products enter into the rail transit market, which has filled the blank of rail transit high-end industry in Shenzhen City and Guangdong Province, and also injected a new impetus to the diversification, sustained and healthy development of China's rail transportation equipment manufacturing industry.
In the past seven years, INVT traffic craftsmen focus on one thing. Under the hard work of more than 100 engineers, more than 100 rail transit traction system field knowledge achievements have passed the five reviews organized by China Urban Rail Transit Association Technical Equipment Professional Committee (November 2012, the program review meeting; January 2014, loading review meeting; May 2015, pre-passenger review meeting; December 2015 Passenger Operations Assessment Review Conference and December 2015 Technical Level and System Integration Capability Review Meeting).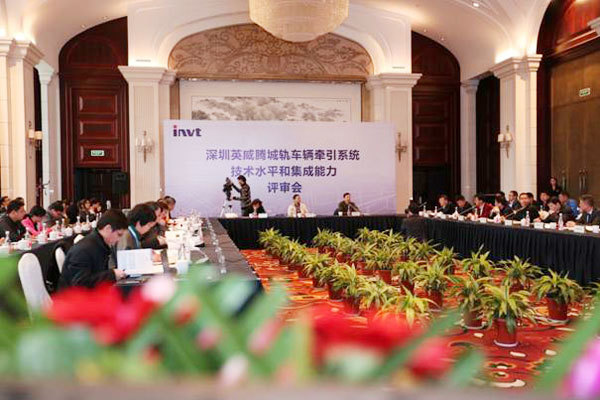 Since 2015, INVT rail traction system has been used in Guangzhou Metro Line 8, with the cumulative safe operation of nearly two years, mileage of 240,000 km, the advanced technology, safety, reliability, comfort, energy saving and other indicators rank the leading domestic level.
INVT rail transport traction system has unique characteristics and technical advantages: traction adopts vector control, and bring in the harmonic suppression strategy, the entire control process is smooth and pulseless, effectively reducing the line loss and interference; integrated layout has reduced the weight and greatly simplified the cable connection in the car base;
Adopt forced air cooling, with large power margin, in the rated load of typical A subway, from 80 km speed to the electric brake switching point, the electric brake can completely meet the requirements of common brake, it can also conduct the whole electric brake to zero speed, with the low noise value, improving the ride comfort of passengers; In addition, there are innovative features in user interface friendliness, interface scalability, wireless fault diagnosis, monitoring and maintenance.
Traction system is the power source of electric drive equipment, it can also be widely used in trams, intercity trains, motor vehicles, high-speed rail, mining equipment, heavy road vehicles, ships, military weapons and equipment in the next three decades of sustained high-speed development Industry, with a broad application prospects.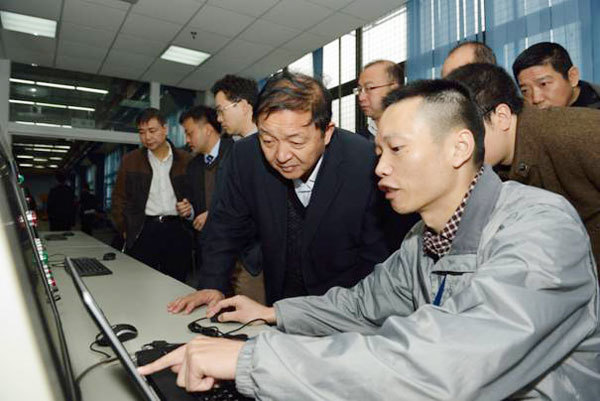 The future, INVT will continue in-depth independent research and development, and continuously improve the technical level and high-end equipment manufacturing capacity, continue to implement the "Made in China 2025" spirit, to achieve the conversion of made in China to created in China, China speed to China quality, China products to China brand.
About INVT Transportation: Shenzhen City INVT Transportation Technology Co., Ltd, a subsidiary of A-share listed company Shenzhen INVT Electric Co., Ltd, was established in 2010, in response to the call of national independent innovation, under the guidance and support of National Development and Reform Commission industry department and the China Urban Rail Transit Association, it has launched the work of a completely independent research and development of rail transit vehicle core system. INVT traffic has become the traction system suppliers in China's rail transit market in addition to CRRC Corporation Limited with truly 100% independent intellectual property rights, research and development capabilities and industrialization ability. At present, INVT already has the annual delivery capacity of 1,000 rail transit vehicle traction system.
About the Shenzhen Metro Line 9 West extension line: from Nanshan District Mangrove Bay South Station, and finally to Nanshan District Hanghai Road Station. Start from the 9th line and the 9th line western extension section line, from Luohu District, Wenjin Station, and finally to Nanshan District Hanghai Road Station. Full length of 36.03km, the whole line adopts underground laying with a total of 32 stations.