Service engineer Mr. Monty 's business trip to India
---
Time of issue:2018-04-12
Views:
On Monday morning, my colleague and I got up earlier than usual to catch the flight to Delhi in HK airport at 12 am.
Then in Delhi, we were expected to board the flight to Ahmedabad.
As scheduled, the plane touched down on the Delhi airport at 4 pm local time, which was 6:30 pm Beijing time.
Unforturnately, the domestic flight from the capital to Ahmedabad at 11 PM, as a result, we had to wait for another 6 hours! Thank God, we managed to ckeck in at 2am on Dec 11th. So exhausted, we fell into fast sleep quickly after an instant noodle meal.
I was woken up by barking dogs at 7am. After a shower, we went to the dinning room for breakfast in a good mood.
There was a wide variety of choices, such as fruits, juice, curry soup, tea, coffee, and so on. But you only had fried rice and pancakes as main course or staple.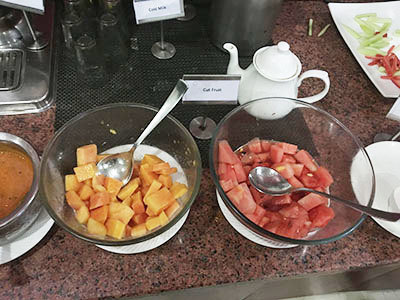 Later, a driver picked us up at 9am to the company of the client. We had had related trainning materials ready ,as all client engineers must be got geared for their job within next 4 days.
To begin with, my fellow engineer and i gave presentations about the trainning details by ppts for client engieers respectively. Then we answered the questions raised by them one by one.
Obviously, our client engieers were more intrested in actual use trainning . In the course, one young client engieer showed me a machine with broken display, and with a sarcastic smile, he said is this Chinese quality?
In response, i told him seriously that it was evident the deformed panel was caused by heavy pressure,not a quality issue. Then he didn`t say anything more. I should not have been too serious, perhaps he just made a joke with me.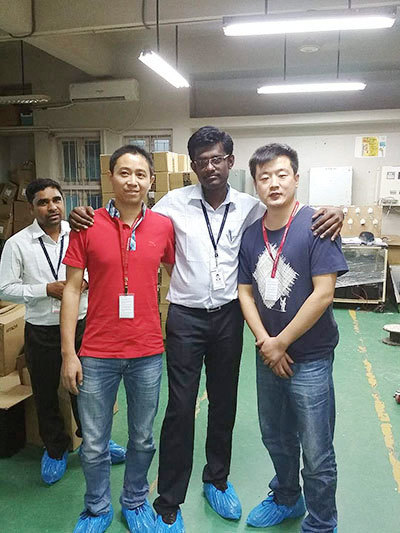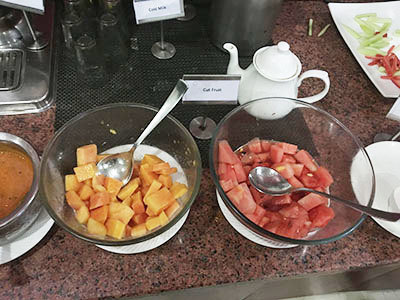 Having finished training, we gave them a test on Dec 13th. Most of them who studied hard before passed, but a few who thought they knew everything and refused to listen more failed. Some of them even made attempts to cheat. What a funny scenario, which reminded me of my school years.
In the afternoon, we repairred a machine for them on site. Finally it's time to say goodbye and to have a picture together. In addition ,we had pictures with every and each of them respectively. In doing so,they hoped that we would not forget them. Definitely, we wouldn't, because it was a unique experience to us as well!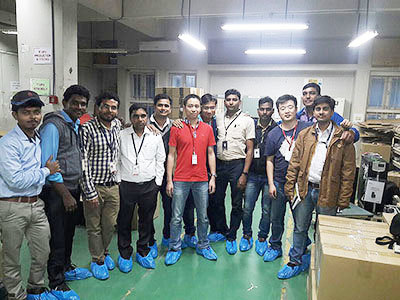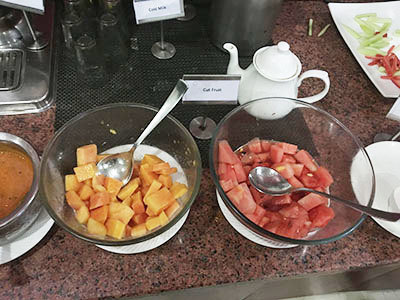 We checked out at 12am on Dec 14th. Then we flew to calcutta in the afternoon. I had been to this city before,and i sensed something new were going to take place.
As we arrived at the city at night, so the hotel didn`t have its man to pick us up at the airport. Damn it, we had to go to the hotel on our own. In the taxi area,we were crowded by a number of taxi drivers , as we had in China.
It was impossible to get rid of them, so I showed the address of the hotel to one of them. Right away deal reached, we set off with agreeed-upon price. But shortly after pulling out of the airport, the driver parked his taxi and asked us to wait a minute. He hailed a taxi and transferred us to another driver.
At the very beginning ,we just had no idea of what's the matter? Because none of us understood what they were talking about? The first driver shouted loudly with wielding arms. Later, the first driver crammed our luggage into the trunk of the second taxi and asked hundreds of rupees from the latter driver.
He was going to leave. I swore at him by saying you are a bad man! Suprisingly, he was not angry and left without looking back. Until now we had the fact that we were sold like goods and he reaped the profits as a middleman.
It was noteworthy that the second driver was a real master driver, Just at a glance of the address card, He deliverred us all the way to our hotel without GPS navigation. Amazing! You should know he didn`t hit the highway, instead, he chose a route with lots of alleyways and corners. Again,amazing!
Our hotel, at first sight, was not like a real one.We doubted whether something had gone wrong?
Looking around and finding a gate, We hesitated outside the door for a long time. Minutes later, a few people came out from the building. We greeted them to ask for help ,and it proved to be the right hotel. With a sense of uncertainty, we came in. A middle-aged man was sitting behind the recption counter. This kind gentleman just asked us to put signatures on ,but didnt check our passports. Then we were led to our rooms. Before he leaving, my collegue asked him whether there was wifi service provided? And he said no with smile!
No wifi? Oh my god! We had to lead a life of isolation from the rest of the world in the next three days. Looking around the room, I would like to say it was like a small chamber in a town of china in 1990s. Yes very hungry, but in such a circumstance, we didn't had appetite at all and Somehow, scenes of Bangladesh trip came to my mind.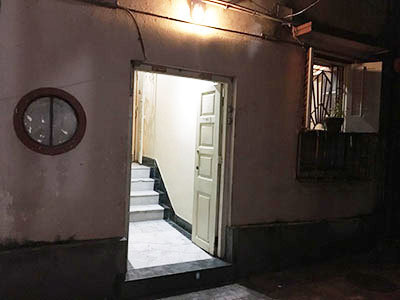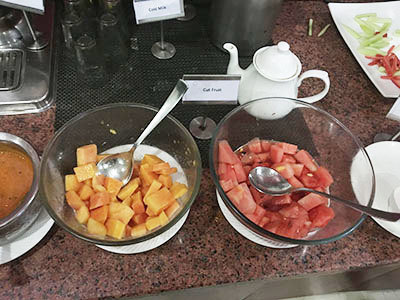 After days of observation, I found Indian people attached high importance to education.
All students of the primary, secondary and tertiary levels had their westernized and stylish uniforms. In my opinion, valuing eduction is a good sign.