INVT will celebrate her 16th anniversary on 15th April
---
Time of issue:2018-04-19
Views:
INVT will celebrate her 16th anniversary on 15th April. Established in 2002 in Shenzhen,INVT has grown from strength to strength and has become an A-share listed company(002334) in 2002, counting 16 subsidiaries,over 30 domestic offices and warranty centersand 8 overseas branches,still forging strong partnerships all over the world now.Leavea comment now, and share story between you and INVT!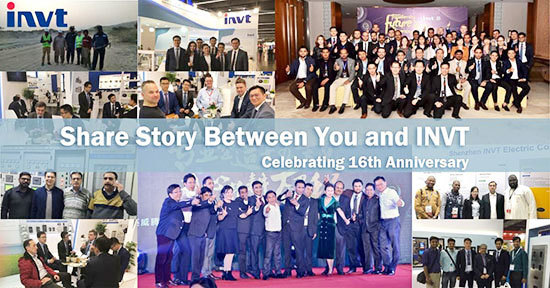 Sign Up For Email
I'd like to receive news and commercial info from INVT Power via electronic communication such as email.
Copyright © Invt Power System(ShenZhen) Co., Ltd.​