INVT UPS Power Supply: Guarding the Security of Xinjiang Airport
---
Time of issue:2020-01-14
Views:
Recently, the RM300 series high-end modular UPS power supply, room-scale precision air conditioner INCR6026 and other equipment manufactured by INVT Power Co., Ltd. have won the favor of the X-ray machine room center of Xinjiang Shihezi airport by its excellent quality and strength, and become the guard of the security of Xinjiang Shihezi airport.
Shihezi airport is 15km away from the downtown of Shihezi city and 150km away from Urumqi. It is the 18th civil feeder-line airport in Xinjiang and the first civil airport of Xinjiang Production and Construction Corps.
It is reported that the INVT RM300 series UPS Power Supply adopted by Shihezi airport is the high-end modular UPS power supply with three-phase input and output that independently developed and produced by INVT.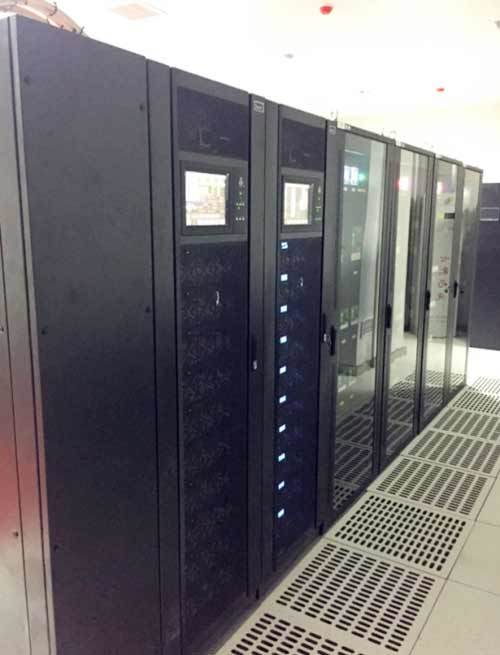 This UPS power supply module boasts of the characteristics of intelligent battery management, green energy saving and full-digital control. In terms of intelligent battery management, it has features such as a 30KVA product line, a power module with a height of only 3U, a 10.4-inch full-color touch LCD display for the system host, an integrated package IGBT module for the core power devices, a hot plug static bypass monitoring module, a complete remote network management scheme, an intelligent battery management scheme and so on; In terms of green energy saving, it boast of N+X redundancy modular design, ultra-wide voltage input range, and high input power factor; in terms of full digital control, INVT RM300 series UPS power supply can realize full digital control, and has remote EPO function, battery cold start function, and "No Threshold" in maintenance.
RM300 series high-end modular UPS power supply can be widely used in government, finance, communication, education, transportation, meteorology, radio and television, industrial and commercial tax, health care, energy and power and other fields of various industries.
As a subsidiary of Shenzhen INVT Electric Co., Ltd., Shenzhen INVT Power Co., Ltd. will persistently provide product solutions of high reliability and high-quality and all-round first-rate services to meet the needs of customers around the world.