INVT has resumed production to support the front line of the battle against the COVID-19
---
Time of issue:2020-03-09
Views:
At noon on February 28, a special "oath-taking rally" was held in INVT Suzhou, with the theme of "fighting the COVID-19, ensuring production, initiating efforts for the future". More than 100 INVT members from the management, office, R&D and marketing departments swore to join in the action of supporting the frontline: "It is urgent to resume production and fight against the epidemic, and we INVT people are taking actions. We will march forward bravely and unitedly, creating an invincible army. Unite all levels of staff to strive for success. "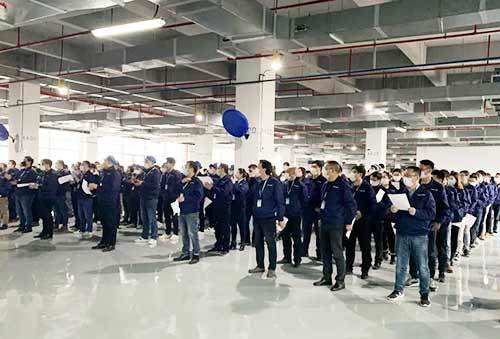 After the news from local media and Xinhuanet about INVT Suzhou resumption, Suzhou TV station had an on-site interview with INVT Suzhou on the morning of March 2, to know about the production resumption, anti-epidemic effort, HR policies during the outbreak and government supportive policies of INVT.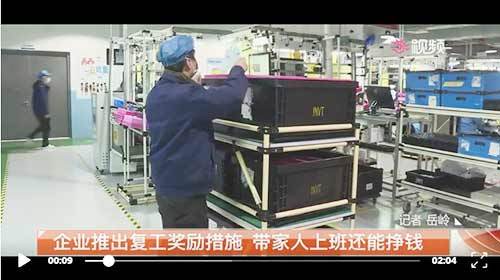 Interview with INVT Suzhou on Social Economy Channel of Suzhou TV Station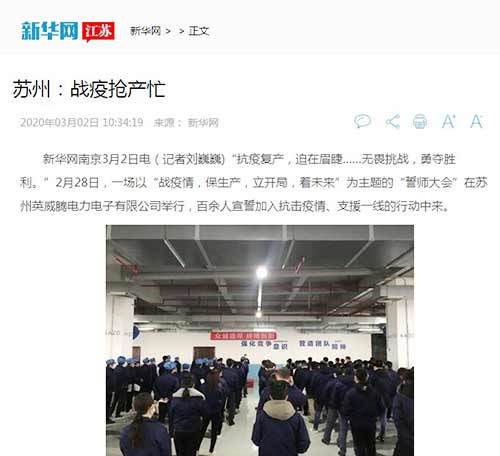 In accordance with the spirit proposed at the oath-taking rally, INVT quickly set up a strategic command center and formulated the action guide for INVT Suzhou Industrial Park to support the frontline. As required by the guide, the company organized pre-job and during-job trainings for those volunteers joining the support action, and assigned them to certain posts according to their professional and technical abilities.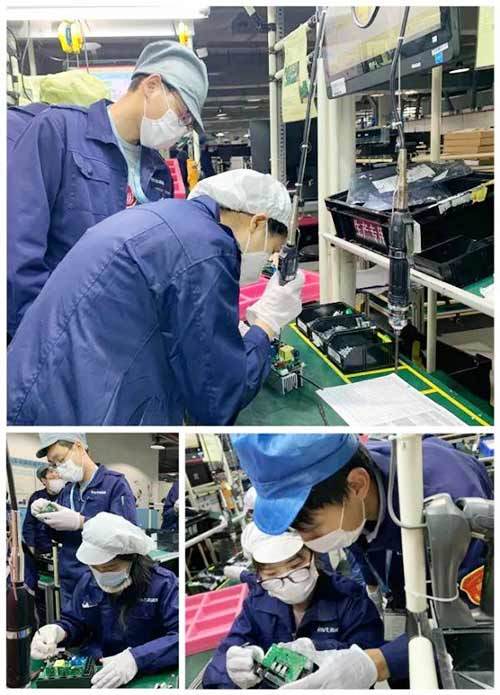 Guide Logistics Support Staff
According to Chen Tingshan, Executive Deputy General Manager of INVT Suzhou, those from R&D and technical service departments would be arranged to the posts requiring high technical capacity and long training cycle, such as assembly and welding. Staff from logistics section would be deployed for posts less demanding in terms of skills and training.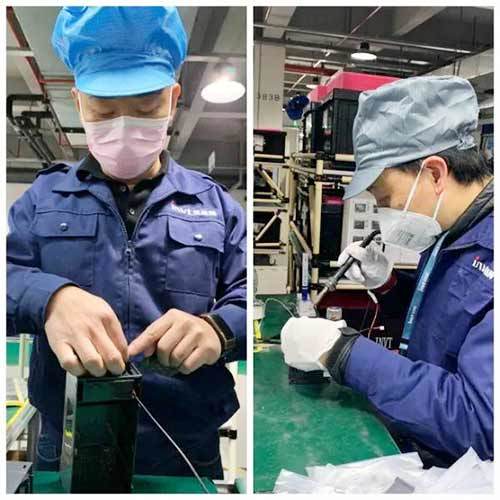 Chen Tingshan and Shen Hua from INVT Suzhou Participate in the Production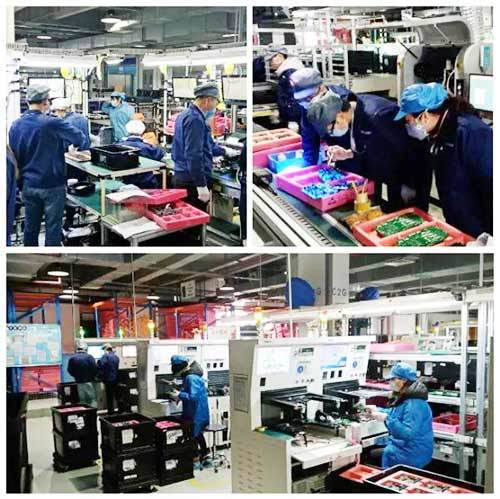 INVT Suzhou in Full Swing
In addition to INVT Suzhou, INVT (Shenzhen) Fuyong Industrial Park is resuming vigorously.
INVT Fuyong Industrial Park lays equal emphasis on epidemic prevention and control and production resumption. In order to prevent and control the epidemic and ensure the production safety and staff stability, Shenzhen INVT monitors the temperature of all the staff in the factory and disinfects the restaurants, office buildings, dormitories, and production areas every day. At the same time, the company popularized prevention knowledge to employees, guided and helped them to improve scientific prevention and control ability. All employees are encouraged to participate in the resumption. Up to now, the resumption rate has reached above 80%.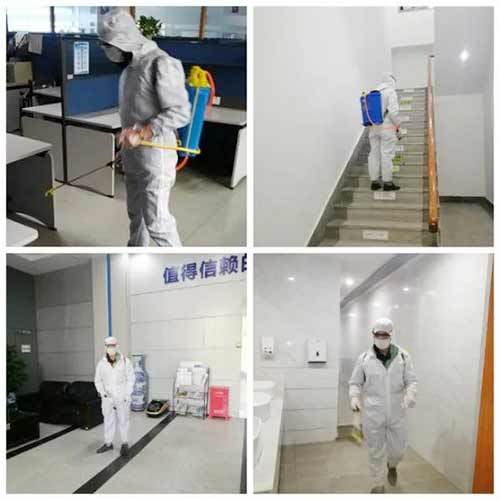 Disinfect All Areas in the Park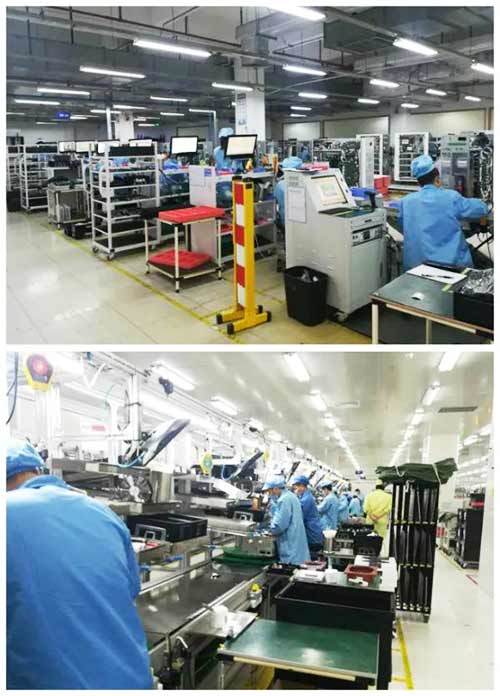 Fuyong Industrial Park Production Line
Everything will be renewed when spring comes.
Every INVT people's effort will be rewarded.
China is sure to win this anti-epidemic war!
Awesome INVT!
Keep striving!