The online UPS of INVT Power help to Support the most important designated hospital in Shenzhen fighting the COVID-19.
---
Time of issue:2020-03-09
Views:
In 2020, the COVID-19 broke out in Wuhan and spread rapidly throughout the country. Facing the epidemic, INVT Power, with its professional technical ability and high-quality service, rushed to support Shenzhen's only designated hospital for treatment, the Third People's Hospital of Shenzhen, to fight the epidemic. The supplies were delivered in just two days to help ensure the power system there.
In this anti-epidemic war, the Third People's Hospital of Shenzhen, as the only designated hospital for epidemic treatment in Shenzhen, shoulders the task of guarding the whole city. Confirmed and suspected patients and those staying in the hospital for observation are all admitted here. It is the main battlefield of Shenzhen's epidemic prevention campaign, which is called as the "Xiaotangshan Hospital in Shenzhen".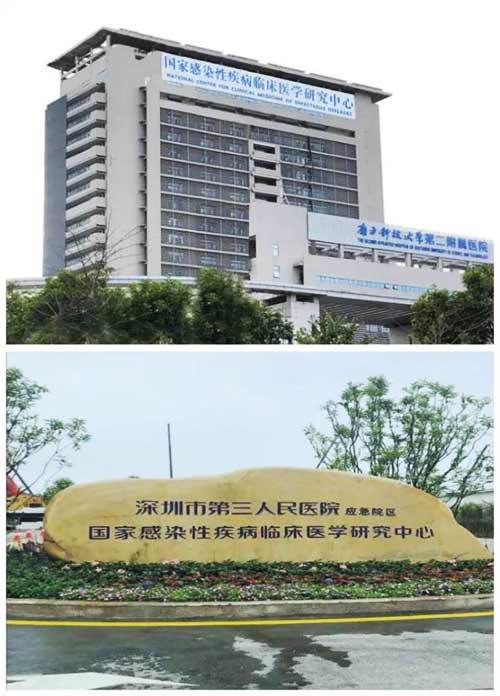 In the project, the three-phase in and Three-Phase out online UPS host HT33060X model independently developed and produced by INVT Power is applied, which, belonging to HT33 Series UPS power supply, is one of the high-end products that integrates the cutting-edge technology of power electronics today. The products are widely used in government, national defense, aerospace, finance, communications, education, transportation, radio and TV, industrial and commercial taxation, medical and health care, energy and electricity, etc.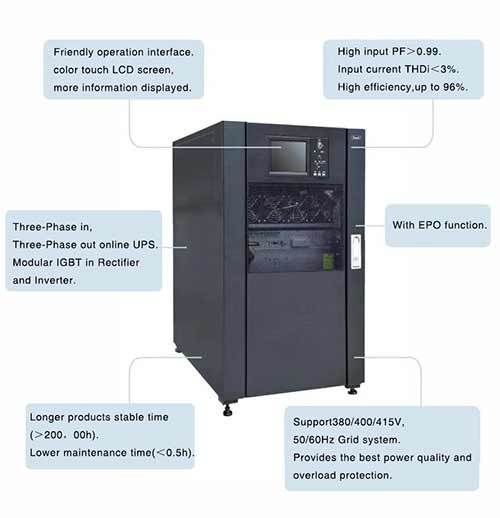 The products are highly reliable with sound performance thanks to the innovative design and environmental-friendly based on their extremely high input power factor and extremely low input current distortion rate.
Epidemic prevention is bound to be long lasting. At present, it is in a critical period to fight the COVID-19. Facing the grim situation, INVT Power is making contributions with all-round scientific and technological strength. We continue developing, innovating, and improving our products, to provide the most competitive products to customers. This time, the ability to deliver products to the frontline within a short time further proves our strong market competitiveness and thriving prospects. From now on, we will constantly upgrade products, continue making innovations, and provide better services to every INVT user.