INVT Product Contributes to Longgang School Affiliated to Shanghai International Studies University
---
Time of issue:2020-05-18
Views:
With the accelerated penetration of the Internet and information technology into the education industry, digital, networked, intelligent and multimedia equipment and information systems make in-depth application to the education industry what has driven the growing demand for data centers among users in the education field. Therefore, for a modular data center with safe, reliable, efficient, energy-saving and intelligent management,it has become the preferred solution for many users in the field of education.
Recently, INVT Power - IWit series of small and medium-sized integrated data centers successfully won the bid for the computer room project of Longgang School Affiliated to Shanghai International Studies University to provide strong uninterrupted power protection.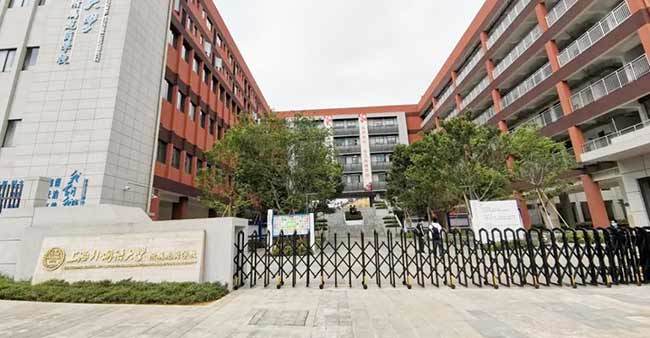 The University is the second school introduced after the introduction of the "Introducing Prestigious Schools to Run Prestigious Schools 2.0" policy. Located in the eastern core of Shenzhen, Longgang Dayun New City, and ground on the south side of the Century Project of Renheng Park, which is the first foreign joint school of Shanghai Foreign Studies University. Shanghai International Studies University is one of the birthplaces of foreign language education in New China. And it is a national key university directly by the Ministry of Education of the People's Republic of China and co-built with the Shanghai Municipal People 's Government to enter the national "211 Project" and "Double First Class" world-class discipline construction.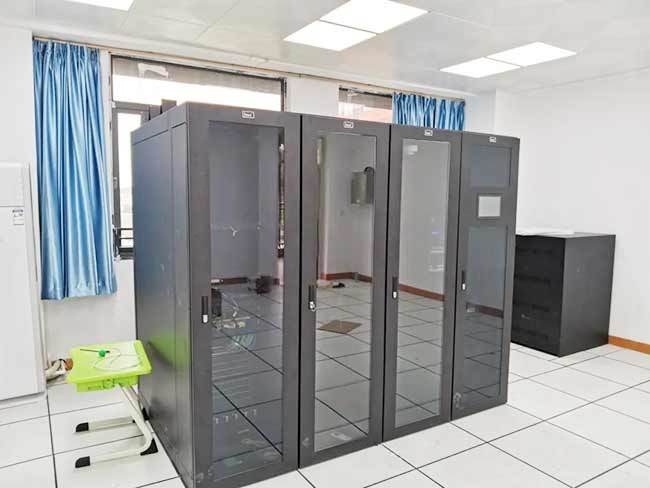 This project uses INVT Iwit series of small and medium-sized integrated data centers with the following characteristics:
Safe and reliable
1.All components adopt domestic and international standardized production standards to ensure product quality.
2.Factory pre-fabrication, pre-installation, pre-commissioning and other links are controlled to ensure the safe and reliable installation and operation of products step by step.
Energy efficient
1.Adpt air conditioner cooling between rows, and close cooling space to achieve accurate cooling nearby, greatly improve the cooling efficiency Compared with the traditional computer rooms,it could save more than 25%.2.UPS adopts N + X pure online modular UPS with high-efficiency, which can realize intelligent sleep function and save more energy consumption.
Simple and fast
1.Modular design, plug-in maintenance, simple and time-saving installation and maintenance.
2.No special decoration is required in the equipment room, the equipment is ready for use any time, and the installation and commissioning cycle only takes 2-3 weeks.
Intelligent management
1.The monitoring system is open and extensible, with friendly human-computer interaction interface.
2.Support local and remote WEB interface access, SMS notification function.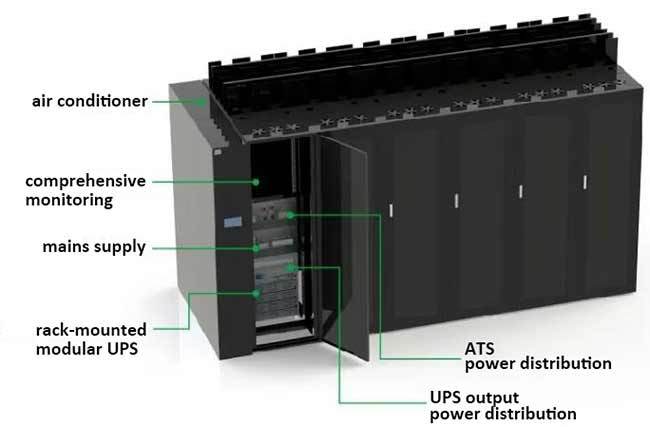 The safe, efficient, simple and intelligent features of INVT IWit series of small and medium-sized integrated data centers fully meet the business needs of the data center for Longgang School Affiliated to Shanghai International Studies University, laying a solid foundation for its efficient work.
INVT Power focuses on the key infrastructure product lines of the data center (high-end modular UPS, intelligent UPS, precise air conditioning, precise intelligent power distribution, battery, intelligent monitoring, integrated data center, micro-module data center, etc.). It is widely used in the fields of smart city, smart energy, smart finance, smart medical care, digital urban management, rail transit, etc., and has successfully contributes to the construction of many major data center projects.