Congratulations! INVT Power Has Won Two Awards
---
Time of issue:2020-07-10
Views:
INVT Power won the "Top 10 UPS Enterprise Brands in 2019", and the general manager Mr. You Yong was awarded "Outstanding Contributors in the UPS Supply and Distribution Industry for 20 Years from 2000 to 2020" in "2020 Sixteenth Data Center Infrastructure Technology Summit and User Satisfaction Survey Announcement Conference" was held in Beijing on June 23, 2020.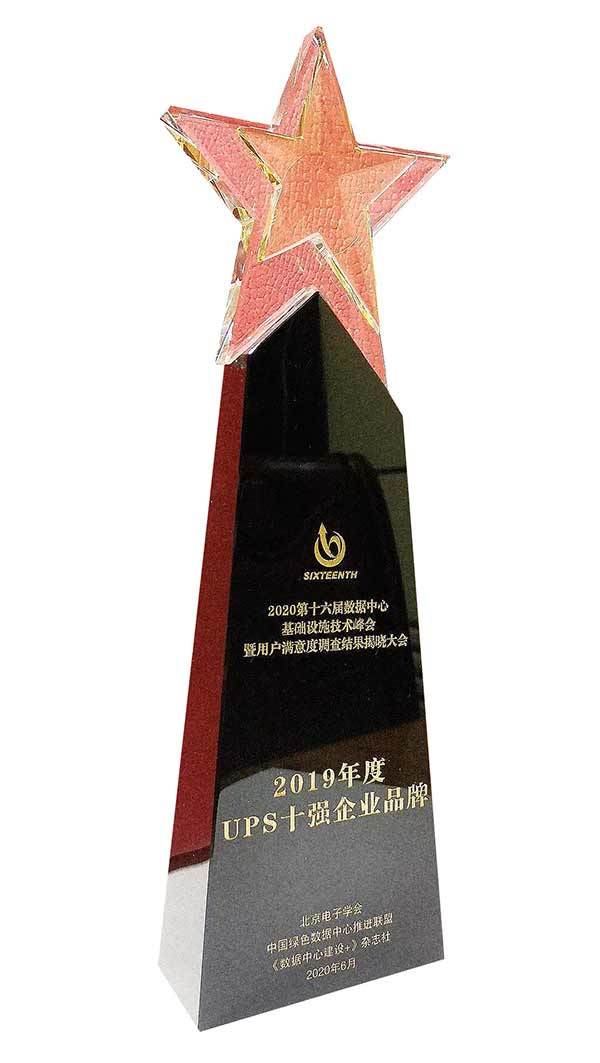 It is reported that the theme of this conference is "New Challenges, New Opportunities, New Infrastructure and New Future", focusing on how to develop against the trend in the face of new challenges, seize new opportunities, and accelerate industrial development through new infrastructure policy opportunities and industry hot issues to meet the new future. At the same time, it recognizes organizations and individuals who have made important contributions to the development of the data center industry. The award-winning organizations and individuals cover multiple product areas such as UPS, air conditioning, storage batteries, and dynamic environment monitoring related to data center infrastructure.
As a trusted provider of data center solution, a national high-tech enterprise, a modular UPS and micro-module engineering technology center in Guangdong Province, and a well-known brand in Shenzhen. INVT power supply seizes the development opportunities. In recent years, it has continued to increase its investment in the field of data center solutions and developed a high-efficiency and energy-saving high-power UPS power supply system. Etc.) and core key products and solutions such as Yingzhi, Weizhi, and Tengzhi micro-module data centers, and can provide targeted system solutions according to the characteristics of different side users. Widely used in various fields such as government, finance, communication, education, transportation, meteorology, radio and television, industrial and commercial taxation, health care, energy and power, and 80 countries and regions around the world.
INVT Power has the core technology of the product and a number of intellectual property patents. It has ranked second in China's modular UPS market sales for four consecutive years (data quoted from CCID Consulting's report). It will work with partners to strategically deploy "new infrastructure" in the country, China's 5G construction and commercialization have entered a critical period, and the application of data center construction in 5G base stations and big data has been increased to help 5G quickly land and develop steadily.
This award is a great encouragement to INVT Power for its innovative work. INVT Power will continue to innovate and create more value for customers with better, efficient, intelligent and environmentally friendly product solutions.