INVT Power Makes Contributes to the Construction of Henan Taxation Bureau
---
Time of issue:2020-06-16
Views:
Recently, for the integration, standardization and intelligent network transformation and construction project of the Henan Taxation Bureau of the State Administration of Taxation, our intelligent ISmart series has been successfully applied to this project with its advanced technology, good industry reputation and excellent product advantages. INVT Power has successfully served the State Administration of Taxation for many years, effectively supporting the operation of various information application systems, highlighting the advanced strength and product advantages of INVT in the field of integrated computer rooms.
Henan Provincial Taxation Bureau undertakes various taxation, social security and non-tax revenue collection and management duties throughout the province, which will effectively reduce the cost of collection, straighten out the relationship of duties, improve the efficiency of collection and management, and provide taxpayers with more high-quality, efficient and convenient Service.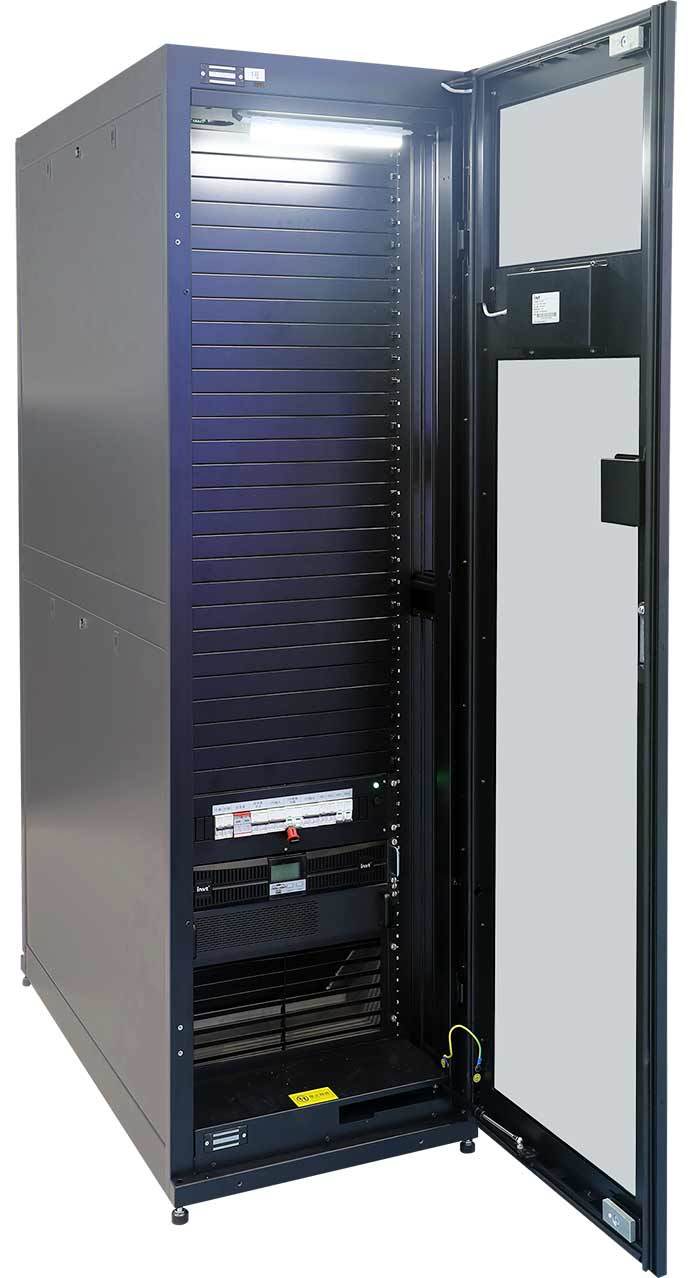 ISmart series have the following characteristics:
1.reliable and safety
2.energy-efficient
3.intelligent management
4.simple and convenient
Applications
1.series governmental server room
2.financial and IT industry
3.commercial and tourist
4.gas station, tollgate, intelligent building
5.government office
6.educational and medical institution,energy and electric power industry
7.tobacco industry and military
Footprint space 0.72 square meter of single cabinet,suitable use for server room within 10-20 square meters,single cabinet rate≈3KVA.
As an important tax participant, INVT Power actively participates in the construction of the State Administration of Taxation and the integration of intelligent data centers in various provinces and cities, and is committed to helping users optimize production resources, create high value-added output, and improve business performance and investment. Looking into the future, INVT will continue to provide users with more intimate and better products and services with its own strong advantages, comprehensively assist the construction and operation and maintenance of information center computer rooms, and continue to promote the intelligent process of tax management and tax services.