INVT Network Power won the "Excellent Solution Award for Data Center in the Medical Industry"
---
Time of issue:2021-01-05
Views:
A few days ago, the "Blockchain Technology and Digital Economy Development Summit and 2020 Smart Data Center Construction and Operation Forum" was held in Beijing. INVT Network Power won the "2019-2020 Excellent Solution Award for Data Center in the Medical Industry".
It is reported that with the theme of "Link the world, Drive the innovation, Develop in the difficulty, Change the crisis to chance", this conference will interpret blockchain technology in the ecological environment, infrastructure, financial services, Application and development of intellectual property, industrial upgrading, data center, security situation, artificial intelligence, etc. At the same time, it commends industry vendors that provide excellent technologies, products, and solutions in the new infrastructure era, as well as industry vendors and operators that have made outstanding contributions in data center planning, construction, solutions, and services.
As a reliable provider of data center solutions, INVT Network Power has seized development opportunities. In recent years, it has continued to increase investment in the field of data center solutions and has developed ISmart Series, IWit Series, ITalent Series and high capacity UPS power system ( This product has won the 2018 Guangdong Province Science and Technology Progress Second Prize, Shenzhen Science and Technology Progress First Prize and other core key products and solutions, and can provide targeted system solutions based on the characteristics of different side-end users.
With solid comprehensive strength, INVT Network Power Micro-Integrated Data Center Solution has been widely used in the medical field, successfully serving Heilongjiang Provincial Tumor Hospital, Zhuhai Second People's Hospital, Huainan Xinhua Hospital, Shanxi Tumor Hospital, Baishui County Traditional Chinese Medicine Hospital, Many well-known hospitals, such as the Third Affiliated Hospital of Harbin Medical University and the Second Affiliated Hospital of Yunnan College of Traditional Chinese Medicine, have provided scientific and technological guarantees for the advancement of informatization construction of the medical system, improvement of service processes, changes in management models, and increased patient satisfaction. In addition, it has also launched solutions to deal with the characteristics of hospital data centers, escorting the normal operation of various types of precision medical equipment and the efficient development of various hospital businesses.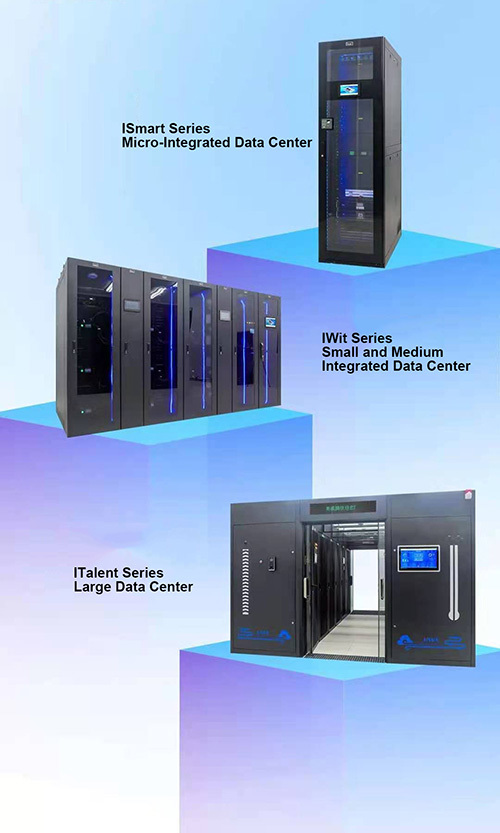 Receiving this award is a great encouragement to INVT Network Power's insistence on innovation. INVT Network Power will continue to innovate, forge ahead, and create greater value for customers with better, more efficient, intelligent and environmentally friendly product solutions.
About INVT Network Power
INVT Network Power (Shenzhen) Co., Ltd. is a subsidiary of Shenzhen INVT Electric Co., Ltd. (stock code: 002334).
Focus on the R&D, production and application of integrated solutions for key infrastructure of data centers. Empower the construction of informatization and provide a safe, reliable, technologically advanced, intelligent, flexible, green, energy-saving, and economical and applicable data center key infrastructure "base" for data transmission, calculation, and storage.
Focusing on R&D and production of micro-modules, environmental refrigeration, and intelligent monitoring, integrating power distribution, UPS, batteries, etc., to provide you with four "intelligent" series of integrated data center solutions. According to the relevant standards of GB50174 and TIA-942, the standardized and modular design is fully adopted to realize the advantages of rapid deployment, flexible expansion, intelligent operation and maintenance, and green efficiency.