INVT UPS solution settled in Chengdu West China Tianfu Hospital
---
Time of issue:2023-10-13
Views:
As the development of smart medical care enters the "fast lane", medical digitalization has entered a new stage of development. They can work normally within the scope of standard power grids, have few faults, and have a long lifespan. However, many unstable factors in the power grid and power system still affect the normal operation of medical equipment and even directly cause serious economic losses and personal safety accidents. At this point, in various life-related medical scenarios, stable and reliable UPS uninterruptible power supply solutions are the key to protecting important equipment.
Chengdu West China Tianfu Hospital is a modern and intelligent comprehensive hospital with a full range of disciplines. West China Hospital fully operates and manages it according to a homogeneous model. Faced with the strategic goal of "2030 Healthy China", West China Tianfu Hospital will comprehensively integrate health policies into the overall situation, and provide health services throughout the entire process. It continues to promote the transformation from "taking medical treatment as the center" to "taking people's health as the center" and continuously improving the people's sense of gain, happiness, and quality of life.
INVT Power selects RM series 40-600kVA modular UPS to provide a high-quality power supply and distribution guarantee for the normal operation of key electrical equipment loads in hospitals, allowing medical equipment to work smoothly and reliably.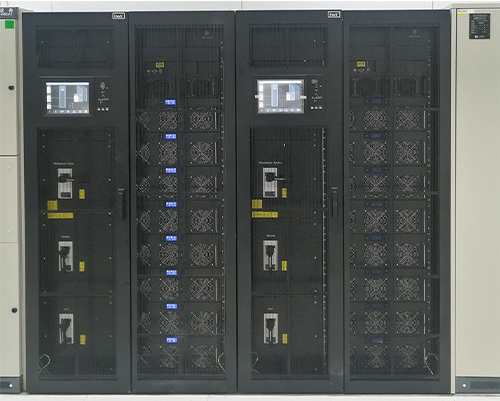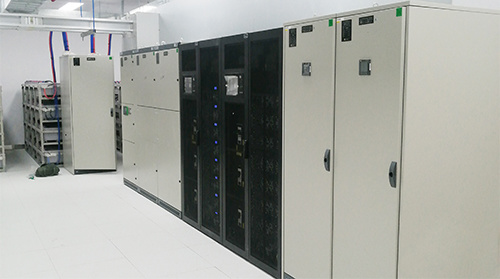 Different usage environments, application loads, and operators have different requirements for the functional characteristics, performance, technical indicators, operation methods, and even volume and weight of uninterruptible power supply protection systems in the medical industry. INVT Power always takes different needs as the direction of progress, carries out technological innovation and upgrades, and provides reliable, efficient, and energy-saving UPS solutions for users in the medical industry. With solid comprehensive strength, INVT Power UPS solutions are widely used in the medical field, such as Tiantan Hospital Affiliated with Capital Medical University, Dongguan Donghua Hospital, Dalian Central Hospital, Xianyang Central Hospital, Yunnan First People's Hospital, etc. More than well-known hospitals have worked together to create high-end "tailor-made" uninterruptible power supply solutions to empower the protection of life.