INVT Power provides energy-saving and safe power guarantee for Jiayuguan First People's Hospital
---
Time of issue:2020-05-22
Views:
With the intelligent development of the entire medical industry and digitalization, the construction of informatization has become crucial in the medical system. The construction of the Internet's medical information system is also vigorously carried out by medical units across the country, in addition to requiring uninterrupted power, what is more, a stable, reliable, and clean green power source is also required.
Since its establishment for 50 years, the First People's Hospital of Jiayuguan City has developed into a modern hospital with advanced equipment, first-class technology and first-class service. Located on the main road in the center of Jiayuguan City, it has 800 beds, 667 employees and fixed assets with 100 million yuan. In 2018, there were 180,000 outpatient visits and 20146 inpatient visits, 3,500 surgical operations, and the total business income was 95 million yuan. At present, the 14-storey inpatient department building has been completed, and will provide all-round medical and health services for the people in the city and surrounding cities and counties.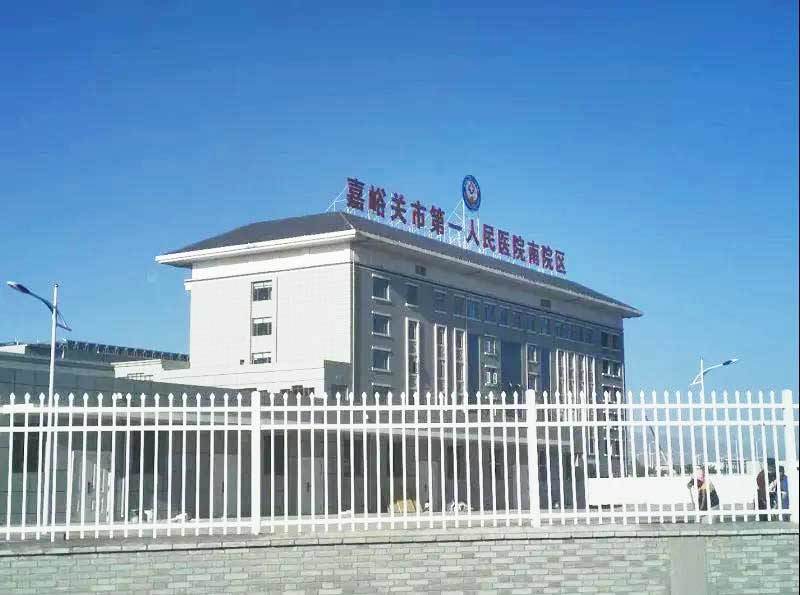 This project uses the INVT Power RM150 / 25C modular UPS, which integrates the advanced technological achievements in the field of power electronics and automatic control. It has ten patents, making the power supply reliability, availability and maintainability of key equipment breakthrough improvement.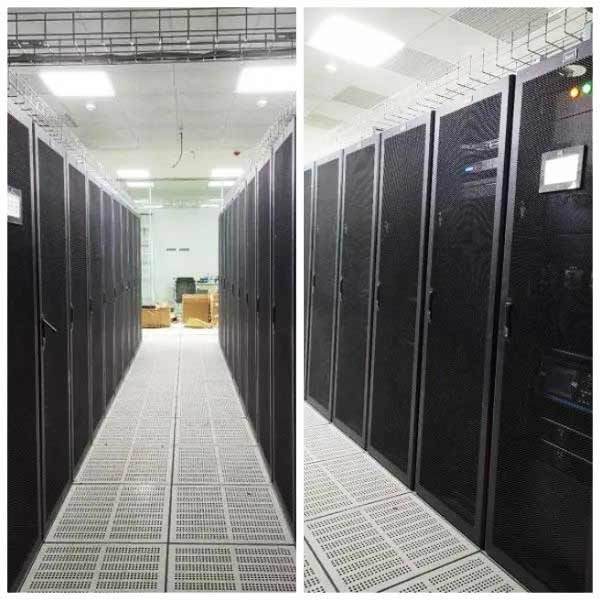 Features and advantages of product
1. Modular design of UPS, N + X redundancy;
2. Online hot-swap upgrade and expansion;
3. Super load adaptability and capacity, super power grid adaptability;
4. Green energy-saving power supply: the overall efficiency is greater than 96%, the input power factor is greater than 0.99, and the input current harmonics are less than 3%;
5. The power module is equipped with dual DSP controllers, and the module is independently controlled without risk of single point of failure;
6. DSP digital control rectifier, inverter, charge and discharge;
7. Full frontal maintenance;
8. Large screen touch screen man-machine interface, rich in information;
9. Independent charging system, powerful charging capability, and perfect battery management solution;
10. Full digital module parallel technology, better circulating current index;
11. Save space in the machine room since it could be installed close to other equipment;
12. Redundant intelligent speed control fan, low noise and energy saving;
13. The integrated power inside the system cabinet is easy to install and saves the user's investment;
14. Intelligent generator matching performance;
15. High reliability design;
16. Serial differential transmission: anti-interference ability to a greater extent;
17. Adaptive synchronous control technology;
18. Convenient expansion: online hot swapping;
19. Strong loading capacity in the industry;
20. The protection function in the industry is relatively complete;
21. The module is independently controlled without risk of single point of failure;
22. High redundancy and reliability, ultra-long redundancy and reliable mean time;
23. The average repairing time is short, (MTTR) <5 minutes to repair.
INVT UPS power is gaining more and more recognition from our customers, which fully proves the purpose of INVT power --- being customer-centric and providing customers with comprehensive and professional solutions quickly. INVT Power will be committed to the high reliability and green intelligence requirements of the data center infrastructure power supply system to provide users with more competitive solutions and quality services. As always, INVT Power will provide good products and high-quality solutions to partners-to be a trusted partner.