INVT Power won the bid of "Information Room on Huaguan Road in Guiyang City" project
---
Time of issue:2019-10-17
Views:
Recently, based on excellent products and rich experience, INVT Power won the bid of "Information Room on Huaguan Road in Guiyang City" project, providing INVT ITalent Data Center solutions for the new smart city construction of Guiyang.
It is reported that Huaguan Road is a newly planned urban trunk road in Guiyang City, with a total length of 23.6 kilometers, a designed speed of 60 kilometers per hour and 6 two-way lanes, connecting Nanming District, Economic Development Zone, Huaxi District and Mengguan District. Starting from Guihui Avenue, the road, intersects with the planned Zhujiang Road, the planned Development Avenue, the planned Huanghe Road, the existing Qingxi Road and Tianyuan South Road from east to west, then connects with the under-construction Huatong Road, and finally links with Jiaxiu South Road. It is a urban landmark avenue built in line with the standard of garden landscape avenue.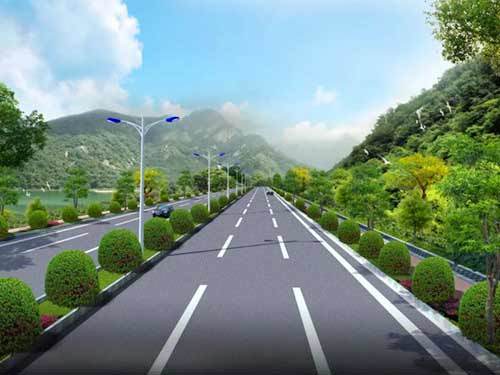 The safe and stable operation of roads, the arteries of urban transportation system, is related to the people of the whole city, therefore it should be "absolutely safe". This requires a high-reliable power supply system to ensure the power supply quality and continuity of all professional equipment.
After clarifying the customer's demand, INVT Power customized a set of power protection solutions which are high cost-effective, high quality, high efficiency, and energy-saving for Information Room of Huaguan Road in Guiyang City -- ITalent Large-scale Integrated Intelligent Data Center Solution. It includes the overall solution for HT33200X UPS, column distribution cabinet system, air conditioning system, closed cold channel cabinet system and micro-module power environment monitoring system. It not only meets the needs of customers for rapid deployment of data center, flexible expansion, energy saving, cost reduction, and easy management, but also effectively ensures the safe, reliable and normal operation of the equipment in the computer room.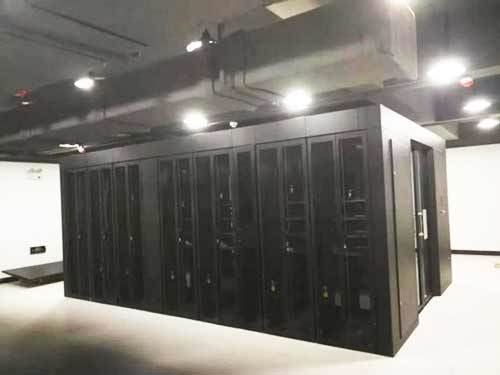 All along, in order to promote the safe operation and simple and efficient maintenance of the customer's data center, INVT Power has been trying to find and sum up experience during its research and development. After years of technology accumulation and in-depth research and development, INVT Power practices the concept of green development, and has launched three applications -- ISmart, IWit and ITalent, respectively for micro, small and medium-sized and large enterprises. The design of each application scheme from subsystem to the whole architecture is standardized and modular. At the same time, energy-saving technologies such as closed hot and cold channels, modular UPS, inter-column refrigeration, natural cooling linkage and so on are jointly applied to realize green, energy-saving and efficient operation.
INVT Power Data Center Solution, relying on its non-stop innovation in rail transportation, has become the common choice of many rail transit customers at home and abroad, providing excellent equipment, electric power protection solutions and services for many urban rail transit lines in Beijing, Shanghai, Guangzhou, Shenzhen, Wuhan, Changsha, Chengdu and other cities. It leads the rapid development of modern urban rail transit through science and technology.
In the future, INVT Power will continue to adhere to the core concept of "digitalization, networking and intelligence" in the integration of information technology and power electronic technology, actively explore the diversified needs of the industry and customers, give full play to its technological innovation and energy efficiency management advantages, provide customers with more perfect data center solutions, and help them achieve commercial success.