Invt Power Helps People's Procuratorate of Laifeng County, Hubei Province to Open the Era of Intelligent Data Center
---
Time of issue:2019-08-01
Views:
Recently, Invt Power System (Shenzhen) Co., Ltd. successfully won the project bid of the Procuratorate project of Laifeng County, Hubei Province. It has once again proved that the solution of Invt Yingzhi ISmart series micro-integrated intelligent data center provides high-quality equipment for customers with the excellent characteristics of reliability, usability, intelligence and energy-saving, which fully meets the requirements of the construction and application of data room.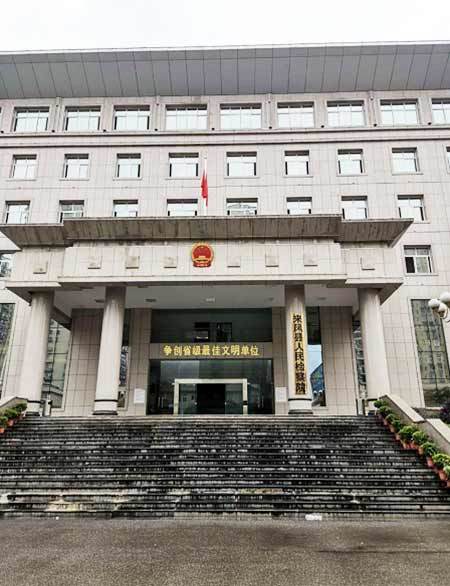 This project is based on Yingzhi micromodule data center solution. Yingzhi ISmart series micro data center, or IS for short, is a cabinet-level micro data center developed by Invt according to the latest development trend of global IT system. It contains precision air conditioning, UPS, monitoring unit, PDU and intelligent power distribution in one or more cabinets. The system has such advantages as reducing the construction cost of user IT system, rapid deployment of core business, green energy conservation and so on. Yingzhi micro-data center provides precise air-conditioning, UPS, cabinet, PDU and power environment monitoring system integrated one-stop solution for Safe City police station branches, small and medium-sized enterprises, large enterprise branch computer rooms, telecommunication business hall, banking outlets, PetroChina/Sinopec gas stations, railway communication computer rooms, expressway toll computer rooms, etc. It has the characteristics of integration, rapid deployment, modular design, flexible expand capacity, green design, cost saving, intelligent management, real-time monitoring and so on:
1.Performance features
Flexible expansion and rapid strain
The modular data center adopts modular design, which can be flexibly configured and quickly adapt to the field requirements.
It can reserve reasonable margin on power supply and communication ports to achieve flexible capacity expansion.
2.Green, high-efficiency, energy-saving and environmental protection
The modular data center uses precision air supply and sealed cold channels to reduce energy consumption, avoid mixing hot and cold air flow, and improve power efficiency.
It can improve the energy efficiency of data centers and reduce energy consumption by more than 30% compared with traditional data centers.
3.Intelligent and reliable security management
The modular data center complies with GB50174 standard, which ensures the safe and reliable of equipment.
It is designed with the ability of resisting natural disasters and has reliable power and cooling supply to ensure the normal operation of the communication network.
The modular data center is equipped with a perfect monitoring system, which can understand the computer room environment and power environment at any time, and enhance the prevention and monitoring ability of the computer room.
4.Configure rapid deployment on demand
In the planning and design of Invt modular data center, it strictly follows international/domestic standards, adopts modular design ideas, highly integrated and easy to install.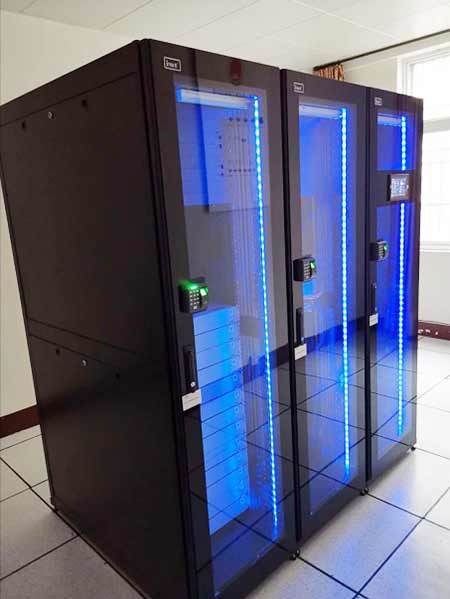 With the rapid development of mobile Internet and cloud computing, the demand for data storage and big data applications has increased significantly, and the investment in the construction of data centers for domestic Internet enterprises has been active. With its experience in developing and manufacturing power management and heat dissipation solutions, Invt continues to provide efficient and reliable solutions to many of the world's largest data centers and critical infrastructures.