"Cohesive Potentiality Forges Future" -- 2019 Product and Solution Seminar of Data Center, INVT Power (Beijing Station)
---
Time of issue:2019-09-27
Views:
On September 4, the 2019 Product and Solution Seminar of Data Center, INVT Power was kicked off in Beijing Tibet Hotel, with more than 100 customer representatives from Beijing invited. INVT Power, a leading player in the industry, presented the R&D, production and application of integrated product solutions to critical infrastructure of INVT Power and its Data Center with the theme of "Cohesive Potentiality Forges Future" during the Seminar, for providing more users with better services.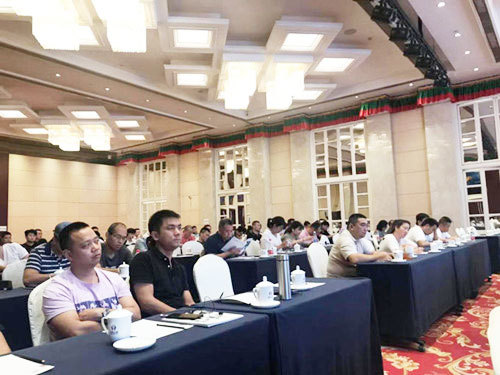 First of all, Mr. You Yong, the General Manager of Y INVT Power, delivered a keynote speech on its network power development themed with "Cohesive Potentiality Forges Future" given the status of company development, industry condition and market profile. In the speech, Mr. You Yong reviewed the remarkable achievements fulfilled by INVT Power since its founding, and reported that the sales, number of channels and service business achieved measurable growth in 2018. INVT Power, by virtue of excellent attitude towards customers, encourages partners to focus on the industry, put customers on top of agenda, and make continued efforts on every detail, so that the company can gain a wider popularity in its future development.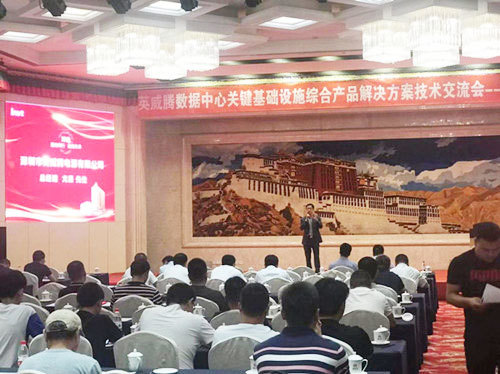 Then, Mr. Zhang Min, the Marketing Director of INVT Power, gave an introduction on INVT Power, development course of network power and development strategy of INVT channels, and mentioned that the independent control and localization have become the development trend of the ICT industry in China, which has been on a nationwide consensus. Security and reliability and independent control are of basic requirements. Only by implementing independent control of key technologies and links can hidden hazards in the industry be eliminated, and security and reliability further achieved.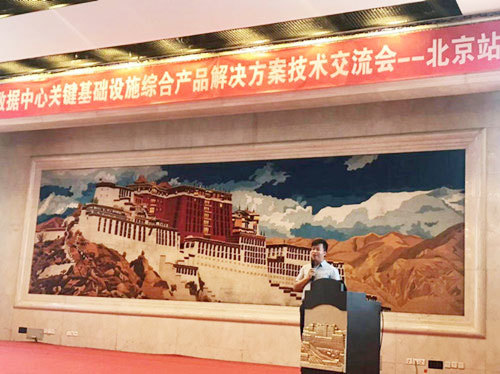 When it comes to channel strategy, Mr. Zhang Min emphasized that INVT Power remains committed to the development route of "channel distribution", stabilizes distribution business, and enhances channel capability and competitive sales strategies.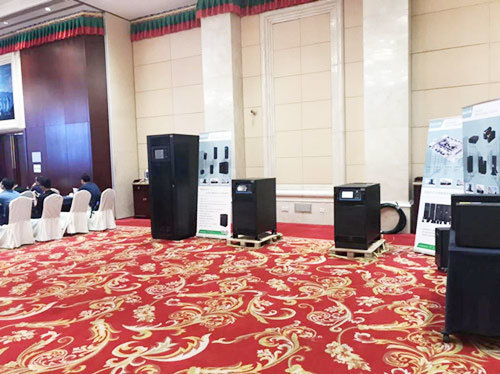 INVT Power has been focusing on industrial automation and energy & power, and strives to become a "trustworthy industrial control and energy efficiency solution provider". The current three major industrial bases of INVT Power, namely, Shenzhen Guangming Industrial Park, Shenzhen Baoan Fuyong Production Base, and Suzhou Industrial Park, were also displayed during the Seminar, and it was told that there are nearly 1,000 outstanding R&D personnel recruited in INVT Power. These fully demonstrate the strong R&D, manufacturing and supply and global customer demand response capabilities of INVT Power.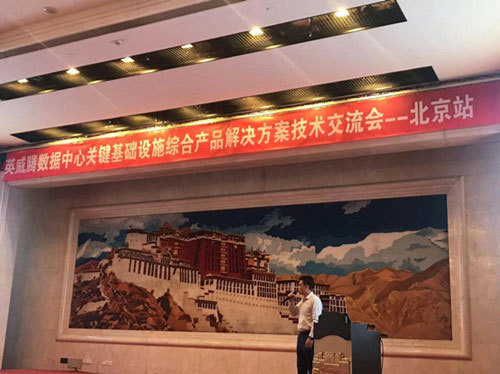 With the development of the times, INVT Power has also made continuous changes in its development ideas and updated its technologies. Recently, the notice has been given by the Ministry of Transport of the People's Republic of China that the ETC will be popularized nationwide in 2020, and installed free of charge from July 1, 2019. It means that China will vigorously increase the ETC channel, and INVT Power will, in response to the national policy, and introduce ETC high-speed intelligent outdoor power product solutions successfully. At the end of the Seminar, Mr. He Wei, the Product Director of INVT Power, analyzed the R&D direction and plan of Integrated Product Solutions to Critical Infrastructure of Data Center, and introduced ETC high-speed intelligent outdoor power product solutions, recently developed by INVT Power in 2019.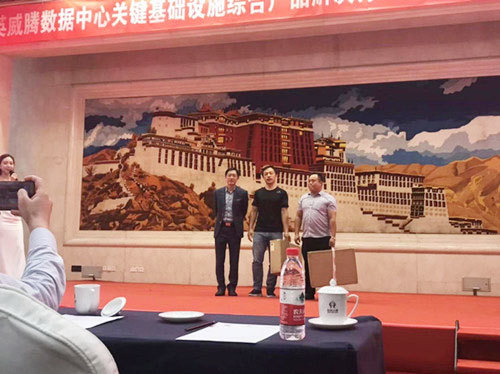 At present, in terms of the system solution of Data Center, Mr. He Wei described the ISmart, IWit and ITalent series solutions of three application scenarios to modular infrastructure of Data Center, INVT Power. The solutions to modular infrastructure of Data Center, INVT Power are integrated all subsystems, including cabinet, power supply and distribution, cooling, monitoring, and cabling, to support flexible deployment of closed cold aisles of single cabinet, single-row cabinet, and double-row cabinet. With flexible expansion, rapid response, green and efficiency, energy saving and environmental protection, security management, intelligence and reliability, on-demand configuration, and rapid deployment, the deployment requirements for the government, telecommunication, education, finance, and medicine of large and medium-sized data centers.
Except for detailed introductions to the company and channel policies, there was also a wonderful sharing session on products and solutions, an exciting lucky draw, an interactive exchange and a dinner party, in which, the enthusiasm and generosity of Beijing people were shown in a vivid and perfect way.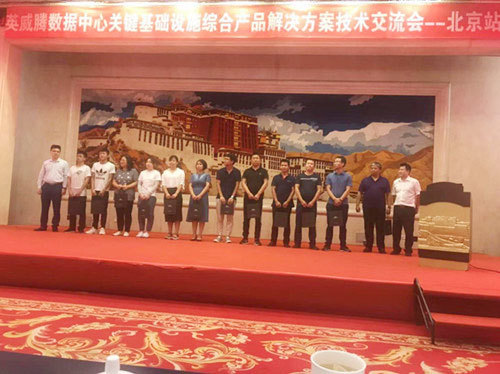 The success of this Seminar provides a learning and exchange platform for customers. All participants said that this Seminar was of great significance for strengthening the advanced technology and industry development trends in relevant fields, and facilitated deep understanding of Beijing customers on industry development and technology development trends of INVT Power and its Data Center. More importantly, it helped create a better future for the joint development of INVT Power and its customers.