Advanced manufacturing and testing platform launched
---
Time of issue:2011-09-29
Views:
Launched together with the 20,000 square meters factory, INVT released the advanced manufacturing and testing platform
1) Conformal coating process
To increase the IP class of the products, conformal coating process is applied in all the PCBs of INVT's products. This process offers protection for PCBs in the environment with dust, moisture and salt.
Refer to the following photo: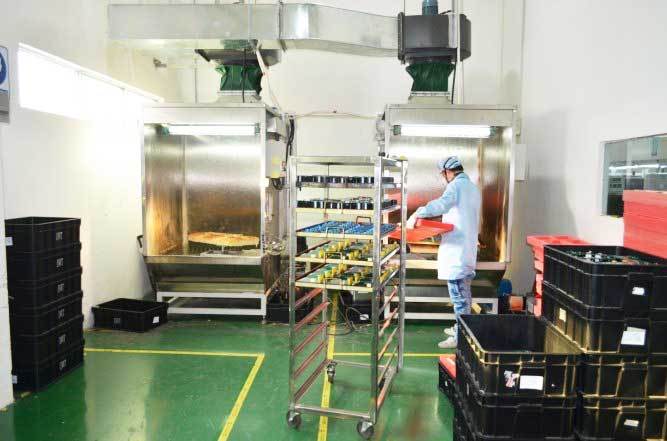 2) High temperature aging room
To test the temperature tolerance of each individual product before sending to the market, INVT builds the high temperature aging room to fulfill this requirement. All the products will be sent to the aging room for a period of time of testing.
Refer to the following photo:
3) High power test bay
To optimize the testing process, INVT released high power test bays recently. Configured with power distribution for input, output, all kinds of load, these test bays are able to fulfill the testing requirements of the products.
Refer to the following photo:
Sign Up For Email
I'd like to receive news and commercial info from INVT Power via electronic communication such as email.
Copyright © Invt Power System(ShenZhen) Co., Ltd.​