Do You Know How Popular INVT Is at Innoprom 2016?
---
Time of issue:2016-08-06
Views: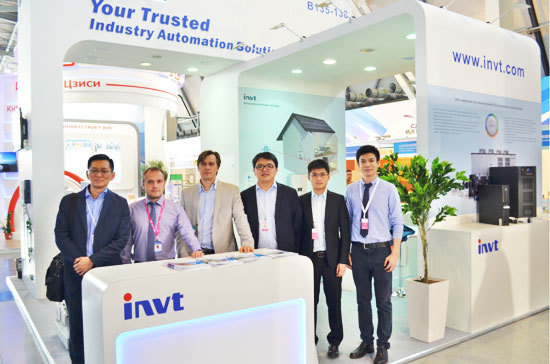 INNOPROM 2016 was grandly held at convention center in Ekaterinburg Russia on 11-14 July. INVT at INNOPROM 2016 displayed its latest research fruit including inverter, elevator drive, PV inverter, servo system and UPS as well as its industry solutions to its partners from all over the world. Fine booth design and multiple stand layouts attracted lot of visitors to INVT stand and INVT also enjoyed great reputation at this exhibition.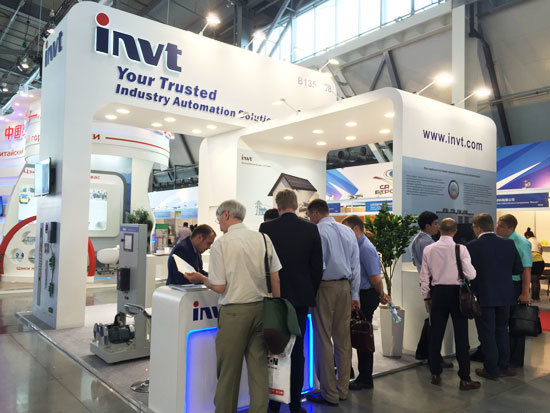 INNOPROM is the largest comprehensive industrial exhibition in Russia. There were 5 themes at the exhibition, including machine manufacturing, energy saving, city technology, laser optics, and industrial automation. Both Chinese government and Russia government paid high attention to support this event. Senior leaders in both countries attended exhibition opening ceremony and opening ceremony in China center display area. They also visited center display area and key enterprises.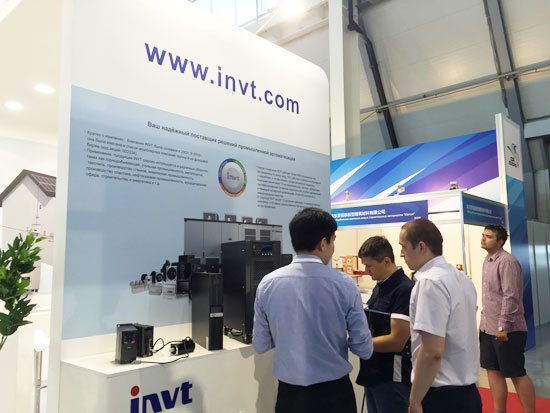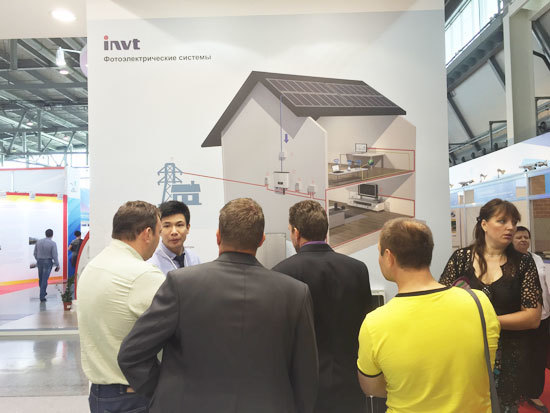 At INNOPROM 2016, INVT mainly displayed Goodrive 300 synchronous and asynchronous display system, Goodrive 20 inverter, latest Goodrive 200A inverters, EC100 elevator display system, iMars series high performance grid-tie solar inverter and servo system and UPS, etc.
Synchronous and asynchronous display system made of high performance open-loop vector inverter Goodrive300 and PLC and HMI manufactured by INVT perfectly shows excellent control performance and convenient user experience of INVT inverter.
The new generation products Goodrive20 and Goodrive 200A are mini but intelligent. Their richer functionality contained in the mini bodies, great appearance design and its brilliant performance win high praise from visitors.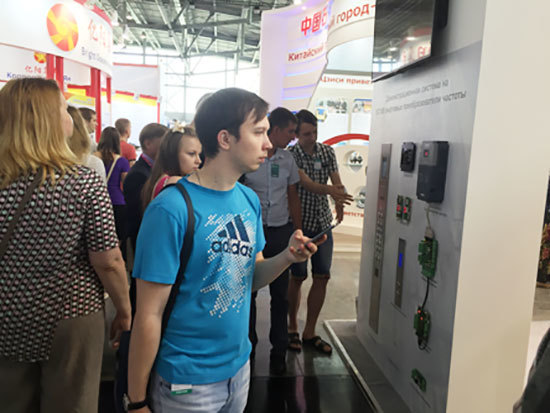 EC100 elevator intelligent control system with its compact and fresh appearance and simple connection attract many professional buyers to stop to know about the product.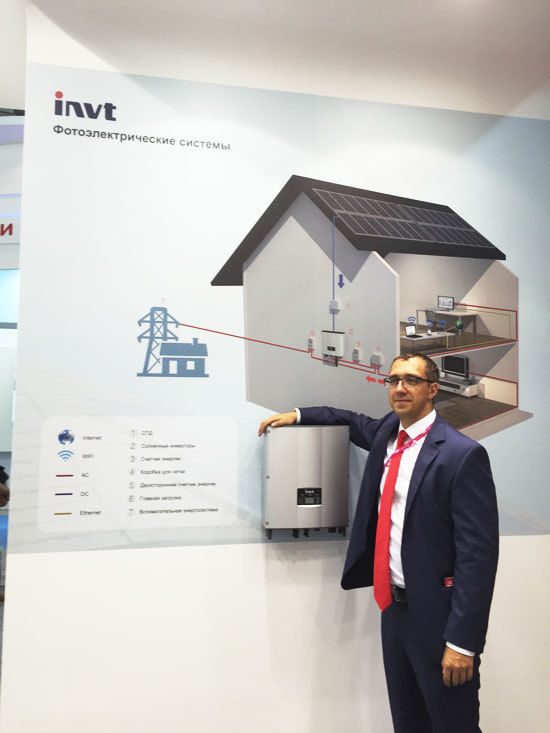 iMars high performance solar inverter finds favor in many visitors' eyes. iMars series solar inverter is a green energy product, which enjoys wide market and great prospect. Many visitors show their strong cooperation intention and they enthusiastically took a photo as a memento.