Good News--INVT Power Wins China Telecom's UPS Central Purchase Order
---
Time of issue:2016-09-07
Views:
On July 28th, INVT won China Telecom's 05 bidding order on 120kVA modular UPS and became the youngest and most dynamic manufacturer among the suppliers of purchasing projects in China Telecom's history, according to China Telecom's official announcement.
China Telecom, one of the three biggest operators in China, boasts its UPS purchasing project which draws high attention from UPS manufacturers. Its service sector has accessed to the full service including system integration, network security, video session monitoring, data center hosting, calling center, integrated information service. It assumes great responsibility of securing stable operation of all communication network, hence the strict review of the purchasing of UPS devices. It conducts comprehensive reviews on the R&D, products, supply, service supporting ability, enterprise social responsibility and sustainability before it comes up with the most excellent partner. Thus INVT edges out most of the manufacturers and wins the bid with absolute advantages, confirming again its stronger competitiveness and broader prospects.
INVR, the modular UPS leader, has already got certified with many products at home and abroad including TLC, ECC, CE and TUV. Its modular products have been recognized by the partners and market. By now INVR modular UPS products boast most complete modular units covering 10kVA/15kVA/20kVA/25kVA/30 kVA/40kVA/50 kVA. Now modular 50 kVA is the maximum power module and the maximum one-of-a-kind system power of modular products can reach 600kVA. Besides, our core technologies of products and more than 600 intellectual property patents guarantee the high reliability and stability of the product.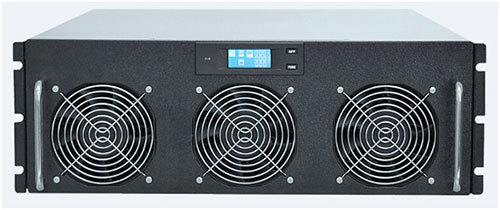 PM50X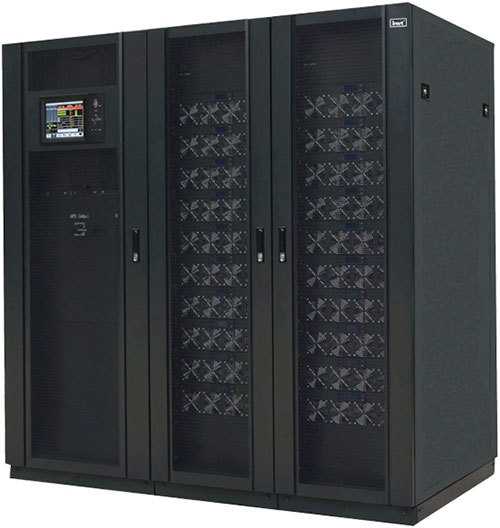 RM600
INVT products are now widely applied in various areas including government, finance, telecommunication, education, transportation, weather, TV broadcasting, commercial tax, medical care, energy and power and spread to 80 countries and regions in the world. After that we will provide more creative and competitive products for our global partners and clients by continuous technology innovation and global branding. In the future, INVT will grow into a world-class enterprise in the field of data center infrastructure power and power electronics that Chinese people are proud of.