Good News: INVT Power was Awarded China Telecom's Centralized UPS Procurement Project
---
Time of issue:2016-12-08
Views:
On July 28, China Telecom formally issued a notice that INVT Power was awarded 05# Package of China Telecom's Centralized Modular UPS (120V or below) Procurement Project, suggesting that it has become the youngest, most vigorous manufacturer among China Telecom's candidate suppliers.
As one of three major giant operators in China, China Telecom has been the focus of attentions for inviting UPS manufacturers for Centralized Modular UPS Procurement Project. Its areas of operations have expanded from traditional fundamental communication operations to present-day all-inclusive areas including system integration, internet security, video conference monitor, data center trusteeship, call center and comprehensive information consultancies. It has undertaken the important responsibilities of securing the stable operation throughout communication networks. As a result, the review of UPS procurement is strict in particular and includes the comprehensive assessment of R&D, product, supply, and service support, corporate social responsibility, sustainable development and others, all of which are intended for choosing the most excellent manufacturers. This time, we were awarded the project against other manufacturers, due to its absolute advantages, a sign of its stronger market competitiveness and better development prospect.
As a leading manufacturer of modular UPS, we supply product series which have passed multiple domestic and foreign qualifications, such as TLC certification, energy-saving certification, CE certification and TUV certification. Its modular series products have been recognized and favored by its partners and the market. Our current modular UPS products are equipped with module units, the most comprehensive available within the industry ranging from 10kVA, 15kVA, 20kVA, 25kVA, 30 kVA, 40kVA to 50 kVA. As a highest power module of 50 kVA in the world at present, the maximal efficiency of modular series of one-of-a-kind system approaches 600kVA. Beyond that, we also have core technology for products, as well as 600 intellectual property rights and proprietary technology, thus making high reliability and stability of the products ensured.
PM50X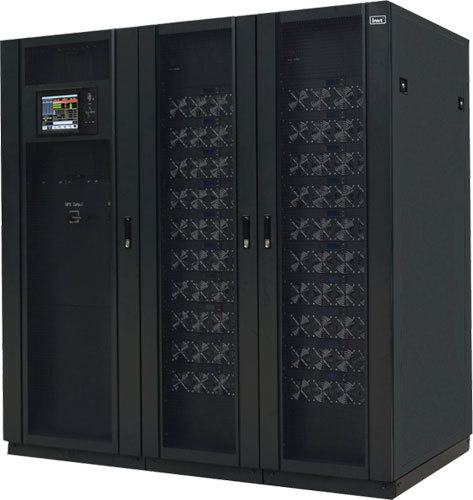 RM600
At present, we are being dedicated to providing high quality products and service to global customers more than 80 countries and areas, assumed tremendous importance in a variety of areas covering government, finance, communication, education, traffic, meteorology, radio &television, industry and commerce, taxation, medical and health services, electric and industry. With more creative and competitive products and services through continuous technical innovation and global branding operation, we are now committed to becoming a reliable cooperator of our partners and clients around the world. In such relevant areas as data center infrastructure power supply and power electronics, we will grow up into a world-class enterprise for the proud of countrymen in the future.