Pursuit of Excellence, Soaring 2017 ---INVT Spring Festival Gala
---
Time of issue:2017-03-09
Views:
Through trials and attributions, INVY successfully harvested fruitful achievements in the past 2016 and currently ushers in brand-new 2017.
After the January 1st, all departments started to become relatively busy in addition to daily work. They competitively started the mode of Spring Festival Gala and rehearsed wonderful performances. Various distinctive performances prepared by them included song, dance, short sketch and magic show.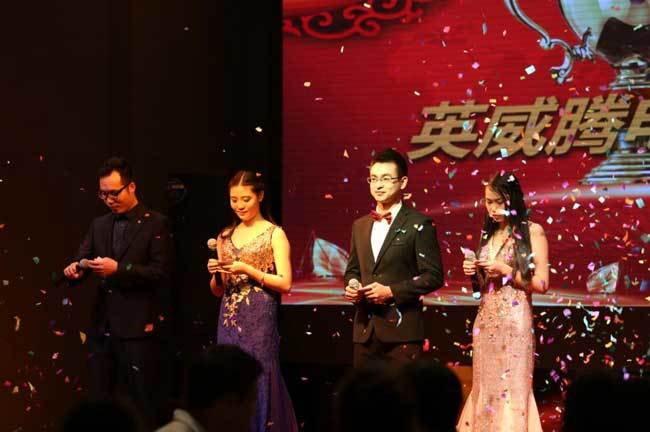 In the evening of January 13, 2017, the Spring Festival Gala which took "Pursuit of Excellence, Soaring 2017" as the theme and clustered all employees' wisdom and efforts finally came after arduous preparation work of colleagues in Logistics Department. For this gala, President Huang Shenli came in person along with Vice President Zheng Yaming. The presence of INVT leaders was a pleasant thing for the whole staff of INVT.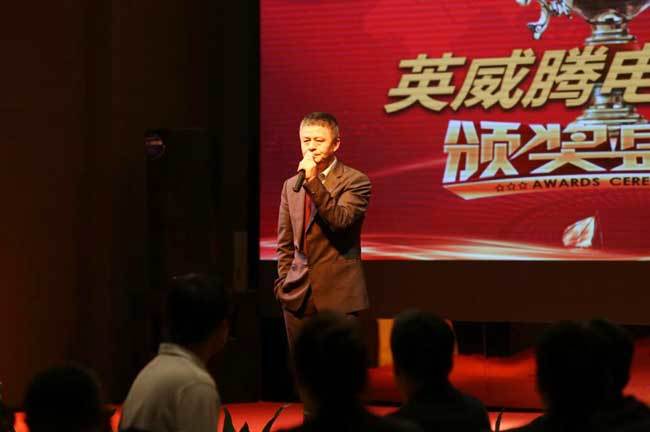 "Pursuit of Excellence, Soaring 2017" Spring Festival Gala was mainly divided into three sections: Annual Award Ceremony, Annual Evening Party and Annual Banquet.
The gala started with an inspiring opening video and the Annual Award Ceremony was ushered in when President was addressing a speech. The present award ceremony mainly commended all INVT exemplary work models in 2016. Witnessing the smiling faces of colleagues who manifested annually excellent performance standing on the stage, quite a few colleagues also secretly made up their mind to double their efforts and strive to receive the award on the honorable stage next year.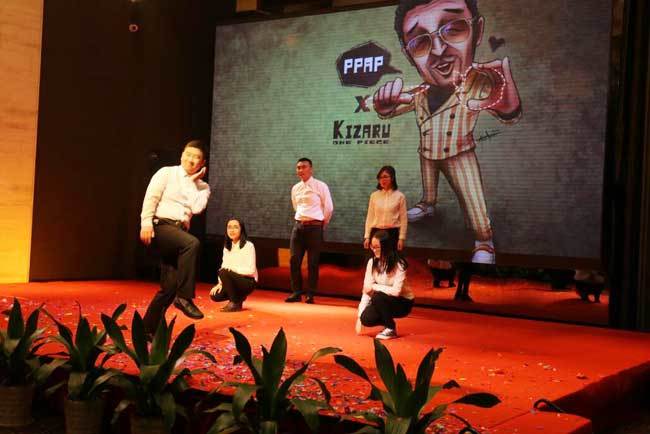 After Award Ceremony came to an end, the next section was Annual Evening Party of "Pursuit of Excellence, Soaring 2017". After four hosts made opening remarks (the hosts on the stage formed a beautiful scene), here came our first performance, PPAP performed by colleagues in Overseas Marketing Department. This performance was accompanied by extremely popular music and it was full of humor and rhythm.
After the interesting dance accompanied by well-known melodies was over, the next performance was cross talk Amuse Laughter brought by handsome guys in R&D Center. Their crosstalk provoked all audience to burst into laughter and was received with hearty rounds of applause. The performance was so funny and it was indeed worthy of the name "Amuse Laughter".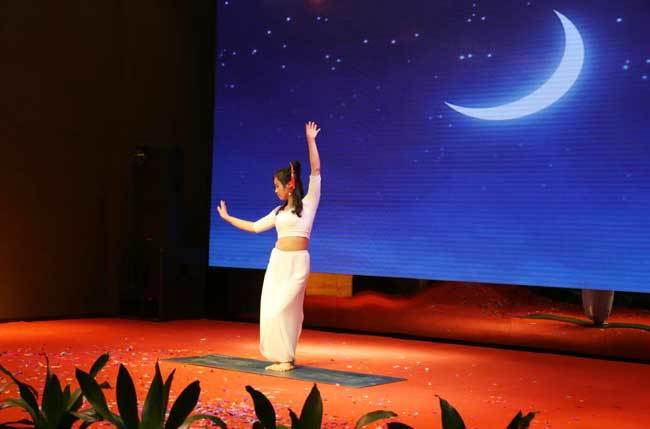 The next performance was Yoga Dance (Myth of Star and Moon) brought by pretty girls in Production Engineering Department. The combined dance and yoga had a unique lingering charm and brought us brand-new understanding for yoga. Quite a few young girls secretly made up their mind to learn yoga after viewed the performance.
After gorgeous girls' performance was completed, the performance brought by handsome guys is definitely indispensable. The next performance was song Cherish brought by After-sales Service Department. It expressed the ideas to cherish the predestined relationship among colleagues and value every moment in INVT etc.
After this melodious song, here came the magic show Fortuitous Encounter at Newsstands brought by Overseas Marketing Department. All audience watched the show at a close distance and marveled at how magician accomplished the performance. It was really amazing.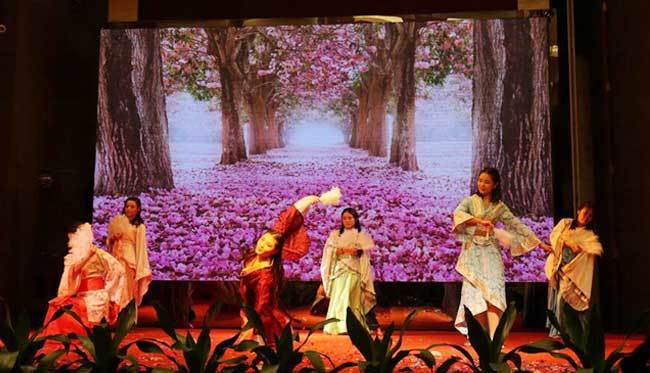 Then, the applauses brought by wonderful magic ushered in Song & Dance Concubine Yu jointly performed by Business Department, Human Resources Department. The gentle and sentimental Han Costume Dance came after the Han Costume Fashion Show. All audience were instantly fascinated by gorgeous beauties and spectacles.
With hearty rounds of prolonged applause, when audience were still immersed in performers' graceful dance, the dance performance Blue Fantasy brought by R &D Center made a brilliant appearance on the stage in the dark along with their dazzling self-made costume and dynamic dance after lights suddenly went out. All audience marveled at the versatility of colleagues in R&D Center and all of them can be said to be shining stars.
The next performance after cool Blue Fantasy was short sketch Yesterday, Today, Tomorrow brought by Technical Support Department. Three colleagues coming from Technical Support Department facilitated all audience to burst into gales of laughter with their funny performance.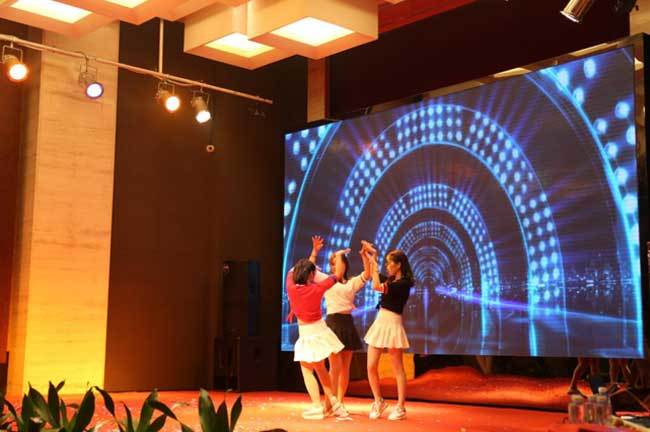 Among all performances over past years, performance prepared for current year were especially wonderful. After short sketch Yesterday, Today, Tomorrow was over, here came the Joint Jazz Dance Happy Maker performed by Domestic Marketing Department, Overseas Marketing Department and Human Resources Department. A little bit sexy costume and dynamic dance were warmly applauded by all audience. The evening party finally came to an end in hearty rounds of prolonged applause.
Since wonderful and hilarious Annual Evening Party has come to an end, let's enter the last section of New Year Party, i.e. Annual Banquet.
When all colleagues were having nice dinner, they also concluded various accomplishments of current year and looked forward to next year's work and great visions. All people competitively raised their glasses and extend gratitude and best wishes to leaders and colleagues.
Since happy moment didn't last long, the New Year Party has come to an end. However, good memories would perpetually be kept in mind within such a short time. We wish all colleagues could make joint progress with INVT in 2017 and jointly welcome joyful get-together of the next year.