India Automation Expo 2017 ● INVT Showed Extraordinary Talents
---
Time of issue:2017-09-14
Views:
The 12th India international trade exhibition was ceremoniously held on August 9th to 12th, 2017 in Mumbai, India. INVT brought innovative technology products and a technological feast at home and abroad visitors and well-known medias.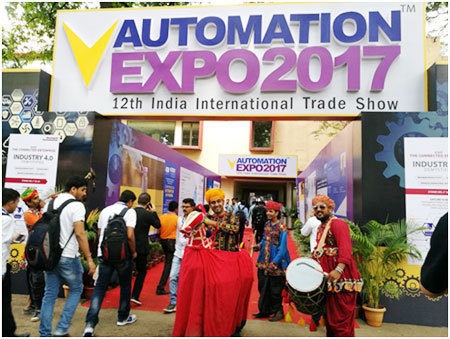 India Automation Expo exhibition attracted nearly a thousand enterprises from dozens of countries and regions around the world. In this exhibition, INVT was brought together with its low , medium and high voltage inverters, as well as the integration of subsidiary elevators, new energy and products in other fields. There was an endless stream of spectators at the booth, showing a keen interest in INVT products.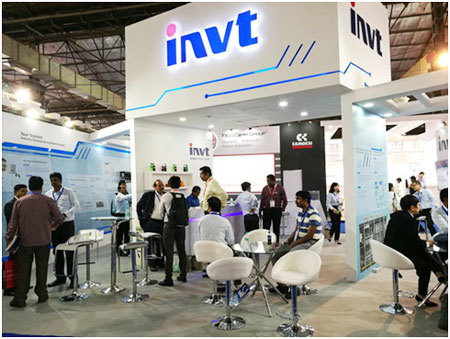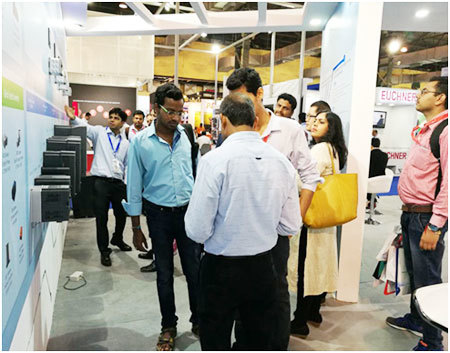 During the exhibition, INVT attracted the india local TV stations, and its staff showed great interest in INVT's products and systems. Then they conducted detailed interviews.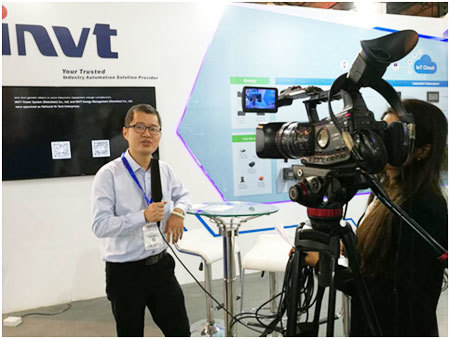 Throughout the exhibition, All INVT staff are enthusiastic for explaining products performance in detail for customers, displaying system and distributing brochures. They were so busy but won the praise by all the visitors, and it is not just a recognition of their work, but also a recognition of INVT.
Last but not the least, INVT hopes to make some breakthroughs in India market through this exhibition and local media publicity, and in the meantime, push forward the development of India by making full use of products and technology.