The Most Popular Products and Typical Projects of the Year
---
Time of issue:2018-08-02
Views:
Based on UPS product line and construction opportunities in construction of data center driven by application of cloud computing and big data, INVT Power maintained a rapid grow in 2017, with its sale volume rising by more than 40%, and various series of UPS and data center products also achieving outstanding results on market reputation. Some most popular products and typical projects in the year are presented below.
Most Popular Products of the Year
I. Rack-mounted modular UPS
Power range: 10-200kVA
Power module: 10kVA, 15kVA, 25kVA
Performance characteristics: Modular, easy to install and maintain, high-efficiency and energy-efficient.
Application advantage: 1. Mounted in standard cabinet, or rack-type or tower-type cabinet, or in standard server cabinet, meeting the demands of medium-/small-sized data centers.
2.Flexible input/output modes, allowing three-input three-output/ three-input single-output/single-input single-output patterns.
3. Highly adaptable, easy to install and maintain, and compact size to minimize space occupation.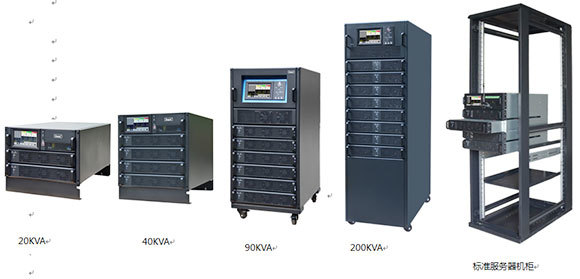 II. RM 40-500 KVA Modular UPS
Power range: 40-500kVA, and up to 1500kVA in parallel operation of three units.
Power module: 40kVA, 50kVA
Performance characteristics: Modular, easy to install and maintain, high-efficiency and energy-efficient.
Application advantage:
1. Stable and high-efficiency; input power factor up to 0.99, input harmonic current lower than 3%, and overall efficiency higher than 96%.
2. Environment-friendly and energy-efficient; intelligent sleep mode and settable rest-in-turn interval to enable sleep in turn.
3. Modular design, hot-plug, and easy to maintain.
Picture: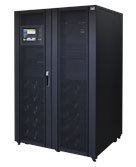 III. ITaleng Large-Scale Integrated Intelligent Data Center
Application range: multi-module combination for application of large-/medium-scale data center of 100 sq.m. or larger
Performance characteristics: The solution integrates cabinet, power supply and distribution, cooling, monitoring and cabling subsystems, which can be configured based on customer demand and expanded flexibly, and is also environment-friendly, high-efficiency, and energy-efficient.
Application advantage:
1. Annual average PUE dropping to 1.50;
2. Compared to traditional solution, cut down energy consumption by more than 25%;
3. Standard and modular configuration, plug-and-play, easy to install, largely shortening business preparation cycle;
4. Enabling consistent monitoring and management of infrastructure at data center such as power supply, environment, camera, and access control system.
Picture:

Typical Projects of the Year
Project I: A large - scale application to 34 Stations along Subway Route
Project Name: Chengdu Subway Lines No.7 and No.10 Stage-I Project
Overview: INVT products are used in Chengdu subway projects, and applied in 34 stations along No.10 and No.7 lines to provide security for operation.
Picture:

Project II: Batch Application of 1500kVA UPS
Project Name: Control Room of Hong Kong Telecom Data Center
Overview: Three modular RM500 UPS are used in parallel operation in control room of data center of Hong Kong Telecom, power totaling 1500kVA, up to 34 sets of parallel operation system used to ensure continuous operation of the data center.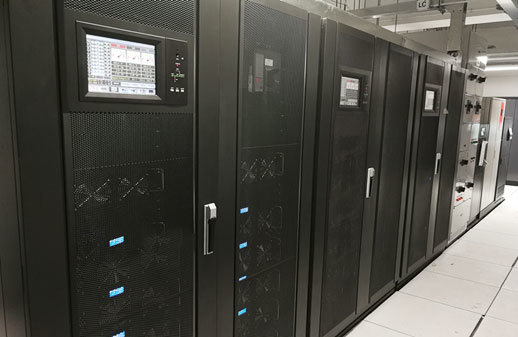 Project III: Batch Application of Micro Module
Project Name: Yining Public Security Bureau
Overview:110 server cabinets, 4 precision array cabinets, 24 in-array air-cooling air conditioners and 500 K UPS are used in data center of Public Security Bureau of Yining, to set up an environment-friendly and energy-efficient data center control room.
Picture: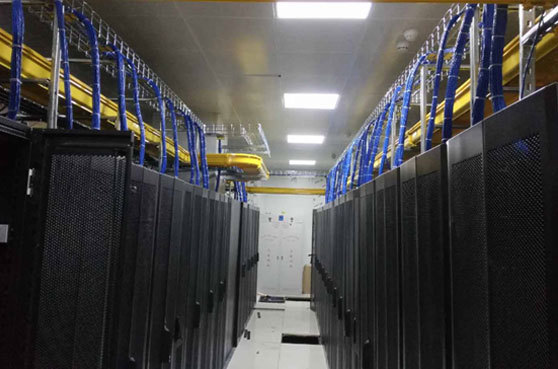 Project IV: UPS stable running in Harsh Environment with Thick Dust and High Noise Level
Project Name: Qingyuan Ceramics Factory
Overview: Two INVT 500kVA UPS are used in this project, where the application is subject to thick dusts and high noise level, and demanding to high performance of product, while the outstanding design of independent air duct makes the system operate stably even in harsh environment.
Project V: High-Reliability UPS Applied in High Attitude Area
Project Name: Qinghai Broadcast & TV Station
Overview: Qinghai radio was founded on September 14, 1949, and provides broadcasting in both Chinese and Tibetan languages for 68 hours and 20 minutes each day. Digital programs are produced and broadcast in medium and short waves and FM radio to basically cover the province. It is the first special station in China focusing earth environment, ecological environment and human survival and development status. INVT high-end modular RM120 UPS has been used to serve the station.
Picture: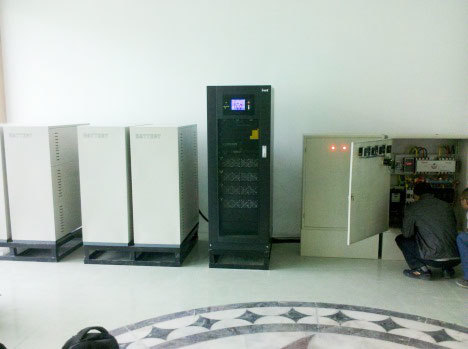 Project VI: Largest-Scale Single Application of Micro Module (44 cabinets)
Project Name: Changchun radio and TV station, Jilin Province
Overview: 44 server cabinets, 5 in-array air-cooling conditioners, and 2 RM180K UPS are used in data center of Changchun radio and TV station, to provide energy-efficient and environment-friendly Power distribution service for the center.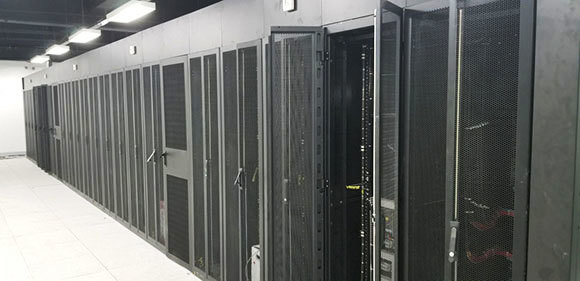 Project VII: Batch Application of 500kVA UPS
Project Name: Nanxiang Cloud Data Center
Overview: 1,200 cabinets will be deployed in Stage-I project of this data center of 12,400 sq.m. Additional 6,000 sq.m will be set up in Stage II and 1,500 cabinets will be deployed. Currently in Stage-I project 20 RM500KVA high-end modular UPS are supplied by INVT to ensure secure and reliable operation of the center.