Remaining True to Its Original Aspiration, INVT Is Embarking on Another Journey
---
Time of issue:2018-10-03
Views:
The BeShenzhen INVT. Electric Co., Ltd. (hereinafter referred to as INVT) will say goodbye to the INVT Building in Gaofa Scientific Industrial Park and move to the INVT Guangming Technology Building on November 10, 2018. Henceforth, another intelligent industrial park will be put into use by the INVT family.
In early days, we worked hand in hand
Sixteen years ago, Chinese companies' knowledge about inverters was deepened, a large number of foreign brands were introduced, and the demand in the inverter market in China increased dramatically. At that time, almost all the inverters used in China were foreign brands. With the national ideal of "Industry Revitalization", INVT was founded in Shenzhen Bagualing. In those days, the INVT family was less than 10 people, the total area of the office and production space was less than 1000 m2, and the operation revenue was less than 1 million yuan.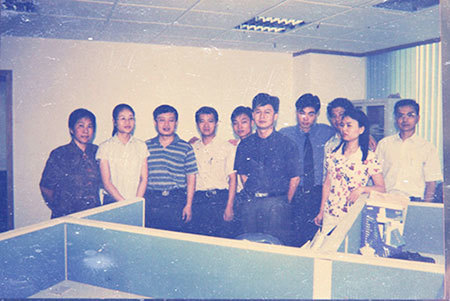 Four years later, our team continued to develop
China' reform and opening-up policy has brought opportunities and more choices. The market was greatly flourishing at that time. With the idea of "Sincere, Credit standing, Professional and Ambitious", INVT committed to its main businesses. It concentrated on improving its strength while developing markets, optimizing the R&D, manufacturing, sales, and after-sales services of inverters. In those days, there were several hundred excellent people in the INVT family, the operation revenue was more than 100 million yuan, and to provide better services for customers, INVT moved to the Zhonggang Building.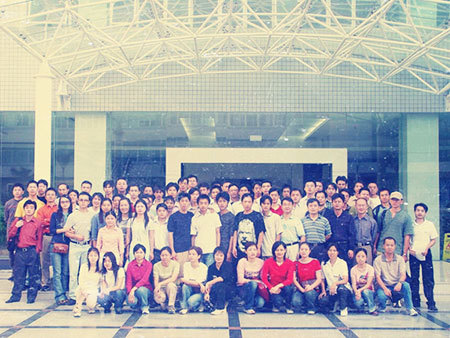 Ten fruitful years
In 2007, the construction of the INVT Building located in Gaofa Scientific Industrial Park, Longjing, Nanshan District, Shenzhen was successfully completed, and since then, the INVT family started to work in a self-owned building. INVT had thrived in the years from 2007 to 2017. We committed to adapting ourselves to the historical trends and fulfilling the missions that the market brought to us. We started as a manufacturer with standalone products (high-, medium-, and low-voltage inverters) and product sales, and developed into a provider engaged in four major business sectors, providing integrated product solutions. In 2014, the operation of Suzhou Industrial Park Phase I commenced, and in 2016, the foundation stone-laying ceremony of the INVT Guangming Technology Building was held. The INVT family included more than 3,000 people, 16 holding subsidiaries, and 8 overseas offices. Our businesses covered more than 60 countries and regions, the office area was more 20,000 m2, the production area was more than 60,000 m2, and the sales exceeded 2.4 billion yuan. INVT's image of "Your Trusted Industry Automation Solution Provider" had been well received and recognized.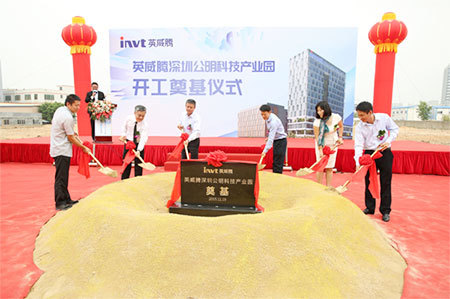 Remaining true to its original aspiration, INVT is embarking on another journey
INVT is 16 now. In China, the age of 16 is also called "Age of Wuxiang", a Chinese idiom, which indicates the grow-up of a boy. In its age of 16, INVT will move for the fourth time. Each time of relocation is not only a testament to the past success, but it also heralds a new journey. We will remain true to our original aspiration in the new journey and commit to creating a brighter future for INVT.
This is a new journey that INVT starts in its "Age of Wuxiang", and we will work hand in hand for a brighter future.