2019 INVT Power Seminar on Products and Solutions for Data Center-Wuxi Conference
---
Time of issue:2020-01-03
Views:
On November 28, the 2019 INVT Power Seminar on Comprehensive Critical Infrastructure Solutions for Data Center-Wuxi Conference, sponsored by Shenzhen INVT Power Co., Ltd. and co-sponsored by Jiangsu Jialihang Electronic Technology Co., Ltd., was held at Crowne Plaza Hotels & Resorts at Taihu Lake in Wuxi, where hundreds of partners, entrepreneurs and industrial elites from Wuxi were gathered together to celebrate this grand event. During this seminar, peers engaged in the same industry got to learn more about the development, production and application of INVT's solutions integrated of modular UPS products and critical infrastructures for data center, so as to better serve a wider range of users.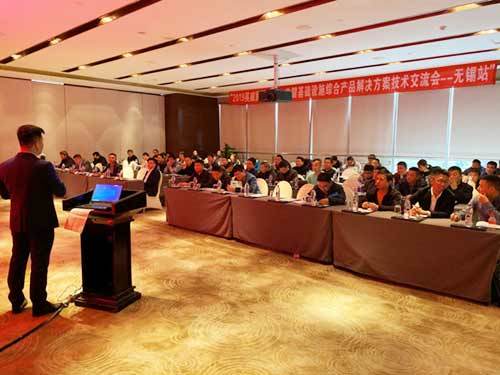 To begin with, Mr. Dong Lanting, Director of INVT Power for the East China Region, addressed a thank-you speech, before a brief introduction of the remarkable achievements that INVT Power achieved in East China. Meanwhile, he also thanked the partners for their constant support and trust. According to CCID Consulting's report on the UPS market, he said that INVT's modular UPS products were far ahead of China's local brands, and the company was looking forward to win-win cooperation with more customers.
After that, Mr. Peng Minghui, General Manager of Jiangsu Jialihang Electronic Technology Co., Ltd. made a brief speech on the market condition in Wuxi, and hoped to further the cooperation with INVT Power for a bright future.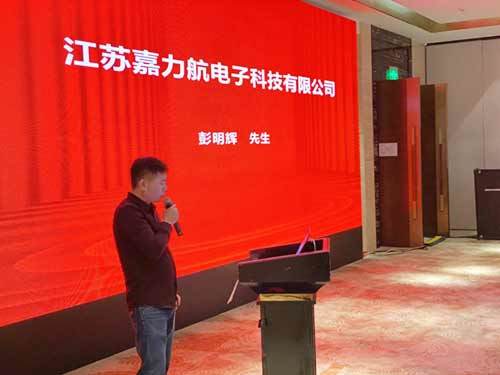 During the exchange session of the formal conference, Mr. Zhang Min, Director of INVT Power for the Chinese Market, first delivered a keynote speech on INVT, the growth of its network energy business, and its channel development strategy, as well as incentives for encouraging market cooperation among partners and channel management policies, thus allowing INVT Power to become a trusted partner amid an orderly and healthy development of the market. He also showed INVT's R&D base, production base, quality management system and other information, which portrays a full picture of INVT's superb ability in R&D, manufacturing & supply, and response to global customer requirements.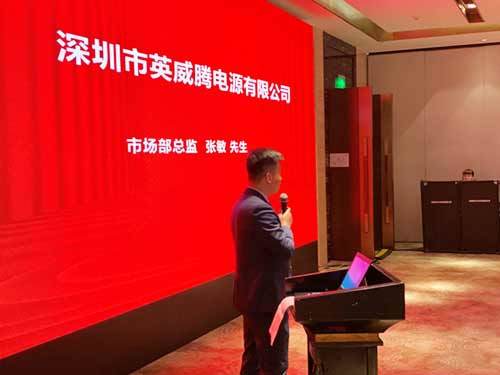 Next, Mr. He Wei, Director of INVT Power's Product Department, respectively explained INVT's critical infrastructure solution known as "Smart DC Links the Future", its future application in data centers, overall development trends, and China's independent controllable alternative plans. And then, he detailed about three series products called ISmart, IWit and ITalent, integrated mechanical and electrical solutions, and the 3rd-gen micro module product to be released by the end of December, as well as classic cases. Through all these, more partners can gain a better understanding of INVT Power's products and deepen their trust in INVT as a brand.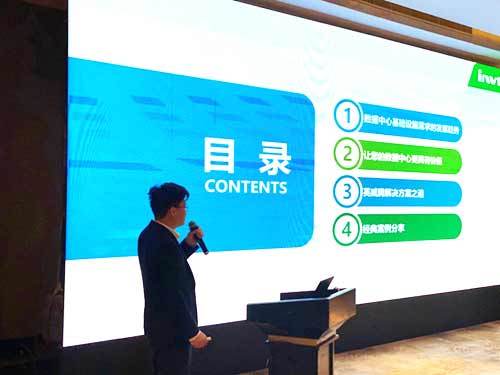 Last but not the least, Mr. Liu Feng, Product Director of INVT Power for the East China region, gave a speech on INVT's solution of critical network infrastructure products that was titled as "Leader of High-end Modular UPS", during which the communication and exchanges with field personnel, which allowed them to experience through practical operation, so that they can have a comprehensive insight into the products, especially the design concept of modular products, with powerful functionality and high reliability leaving the viewers impressed and winning their praise.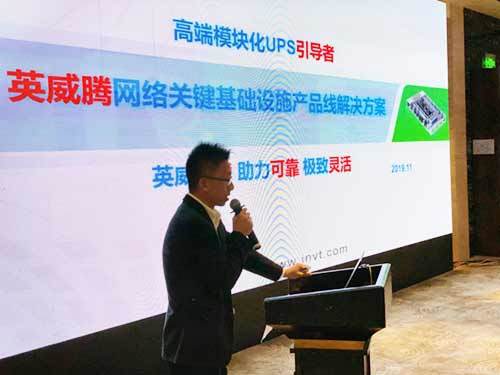 The promotion meeting in Wuxi station has narrowed the gap between INVT and its partners, and built an amazing communication platform, on which everyone can further deepen their understanding and make friends with mutual understanding. In the midst of active promoting channel customers to learn more about the development of power/data center industries and technological evolution trends, the understanding of INVT, its network energy business and products has been deepened as well, which plays a positive role in popularizing and establishing the INVT brand in the Wuxi Market and lays the foundation for extended development.
The future will see INVT Power continue to provide customers with more excellent products and quality services as always, adhere to the "market-oriented, customer-centric" operation guideline, grow together with partners, and strive to realize common goals. We'll also expect an increasing number of partners to choose INVT for mutual benefits.