Three minutes to know INVT Power New Products : ISmart Series Micro-Integrated Data Center
---
Time of issue:2020-06-05
Views:
Today, many data center construction levels are uneven, especially energy consumption issues, such as heat dissipation, power supply, and cost, which limit the effective use of data centers. In addition to inefficient and blind state, they also face repeated construction problems. Therefore, traditional data centers are "solid-state" and lack flexibility and scalability. With the development of services and the increase of applications, the disadvantages of traditional data gradually appear, and INVT micro-module data center products conform to the development trend of data centers. The data center will also be replaced by a micro-module data center on a large scale.
INVT Power new product-ISmart Series Micro-Integrated Data Center solution is a good choice for server room within10-20 square meters.
1. What is ISmart Series Micro-Integrated Data Center?
ISmart Series Micro-Integrated Data Center,which integrates refrigeration system, power distribution system, monitoring system, fire fighting system and cabinet system. Through the modular, plug-and-play design, to meet the needs of customers' high-density, low-energy consumption, intelligent management, a cabinet is a data center.
2.What scenarios is the ISmart Series applicable to?
It is applicable to government departments, financial institutions, communications, education, transportation, meteorology, radio and television, industrial and commercial tax, medical and health care, energy and electricity and other fields
3.Compared with traditional data center, what are the advantages?
In the context of chaotic planning of traditional data centers, long construction cycles, difficult management, low reliability, and high energy consumption, micro-module data centers can realize rapid deployment, high efficiency, energy saving, safety and reliability, and unified intelligent management, which are the inevitable requirements of development.
4.How does the ISmart Series achieve high efficiency and energy saving?
DC inverter compressor, high-efficiency UPS, closed cold and hot aisle structural design solution, separate cold air and hot air, thus avoiding the mixing of cold air and hot air and reducing cooling loss. PUE is an abbreviation for power usage efficiency. The PUE value of the ISmart Series Data Center Solution can reach 1.31 or less, while the traditional data center may operate with a PUE of 2 or 3, thereby achieving the effect of high efficiency and energy saving.
5.How is rapid deployment implemented?
There are many reasons why it can be deployed quickly: Firstly, all subsystems are pre-installed and commissioned at the factory, and can be used after simple assembly on site, shortening the installation cycle. Secondly, the subsystem adopts a modular design, which is easy to connect and install on site. For this solution, the need for installation space will be reduced. There are four adjustable height support feet at the bottom of the cabinet, which can even reduce the static floor.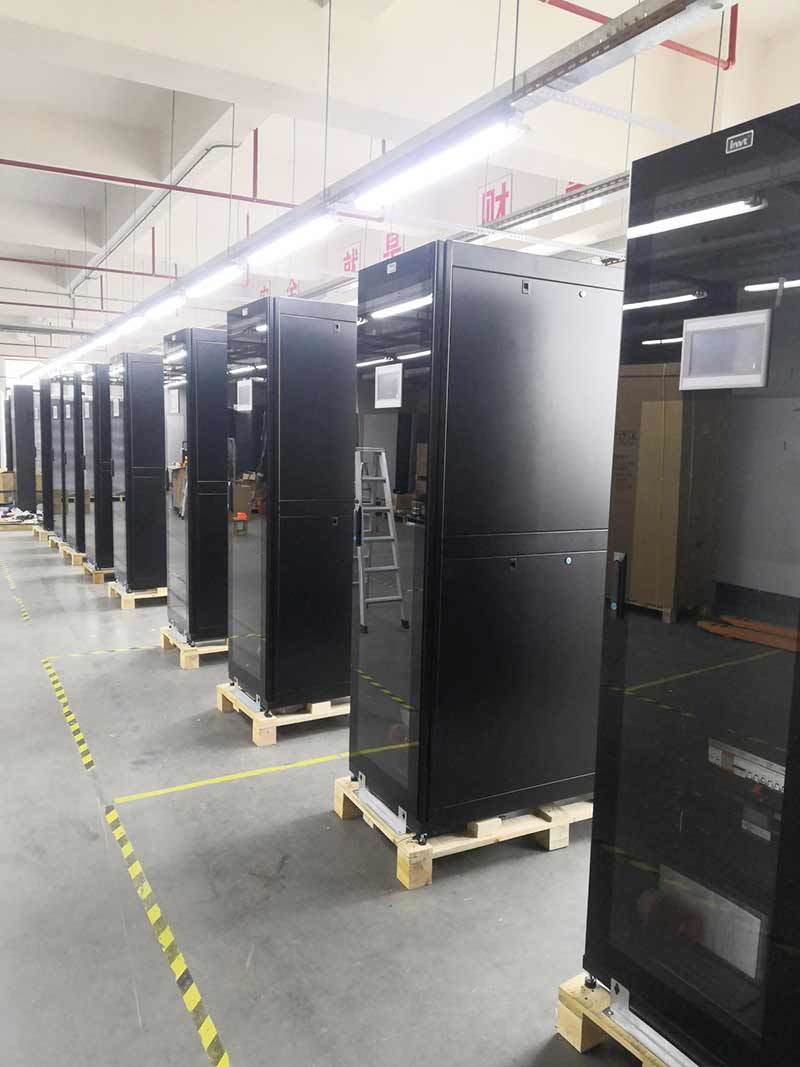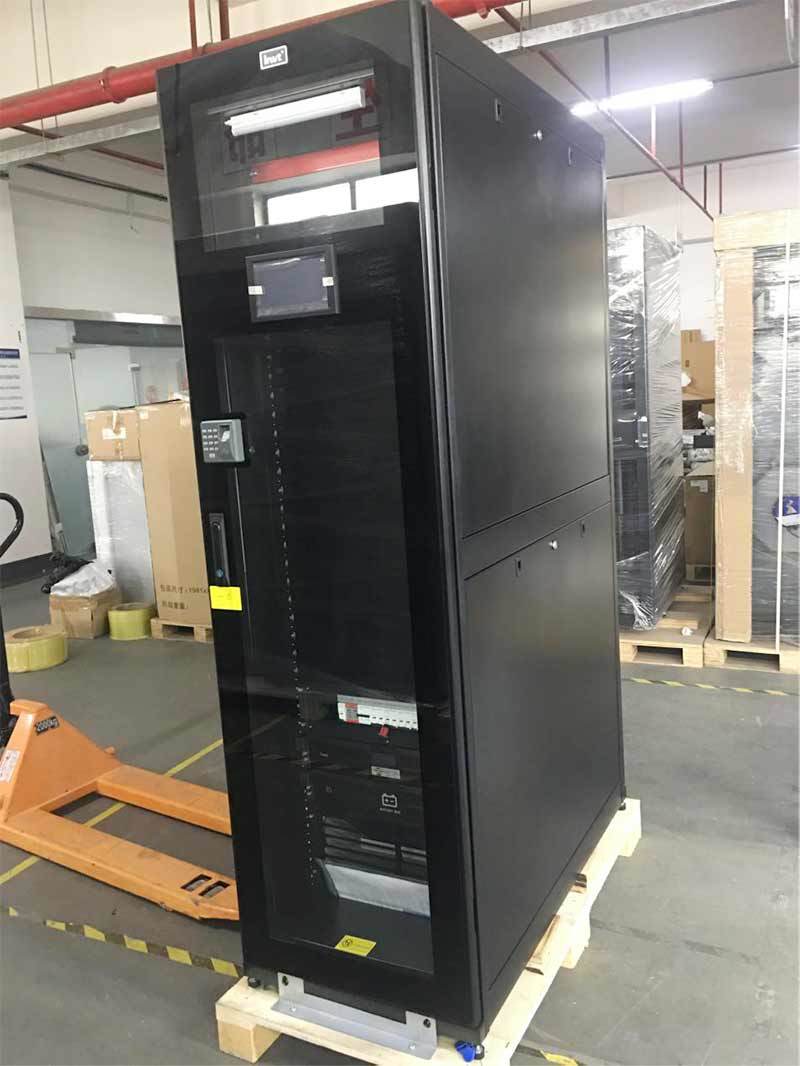 6. Is the overseas business of INVT data center micro-modules limited to ISmart single cabinet series? Have you considered expanding to multi-cabinet and mid-to-large data centers?
Of course. The INVT modular data center includes 3 types, the first type is ISmart, which integrated data center single cabinet. It is a cabinet-level data center. The others are the IWit series and the ITalent series, which are integrated data center modules in the form of multiple cabinets, which can be used in small and medium-sized data centers. Today, we will pay more attention to ISmart, because it can better meet the needs of overseas customers, achieve rapid deployment, and facilitate maintenance. ISmart can be used in applications with a total load of 3-10kVA. Usually, we will provide solutions according to customer requirements.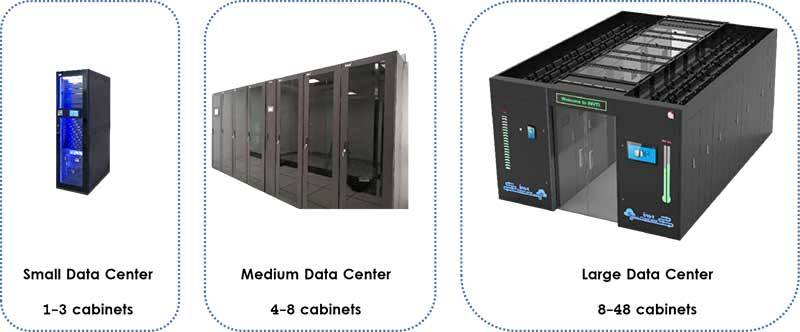 7. Why choose INVT Power ?
INVT focuses on the R&D, production and application of integrated solutions for modular UPS and key infrastructure in data centers. And INVT provides customers worldwide with high-reliability, high-quality product solutions and comprehensive quality services.
We have the core technology of the product and more than 900 intellectual property patents. Our products have won unanimous praise from our customers for their high reliability and high cost performance. If you happen to need it, we happen to be professional. INVT micro-module products, escort your data center.