One more award - "Technical Innovation"
---
Time of issue:2022-11-04
Views:
In order to welcome the arrival of the Metaverse Era and increase the promotion of technological innovation in the data center industry, a theme jointly organized by Beijing Institute of Electronics, China Computer Users Association, China Green Data Center Promotion Alliance, and "Data Center Construction +" magazine The "2022 18th Data Center Infrastructure Technology Summit and User Satisfaction Survey Results Announcement Conference" for "Exploring the Metaverse and Empowering a New Future" was held in Beijing Jingyi Hotel recently.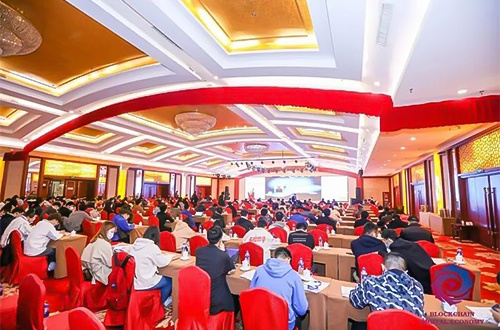 (Site map of the conference)
Shenzhen INVT Network Power as a reliable data center solution provider, has independently developed the three "intelligent" series products of iSmart, iWit and iTalent, and won the award from the organizing committee of this conference. The prefabricated micro-module integration technology - "Technology Innovation Award".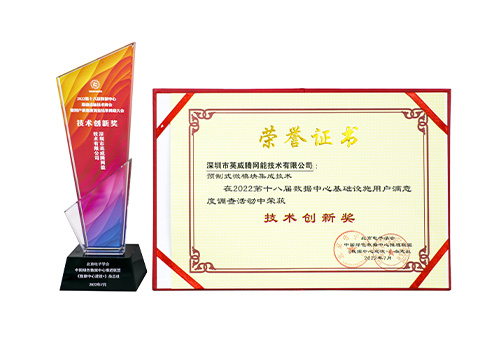 ("Technical Innovation Award" trophy and certificate)
This award is awarded by many well-known media in the industry, combining magazine feedback, online voting, on-site investigation, and expert comments. Winning this award is a great encouragement for INVT Network Power Technology to persist in its innovative work. INVT Network Power will continue to innovate, empower informatization construction, and provide safe, reliable, technologically advanced, intelligent, flexible, green, energy-saving, and economical data center key infrastructure "bases" for data transmission, computing, and storage. It is widely used in various small and medium-sized enterprise computer rooms, park data centers, large enterprises and government computer rooms, and is suitable for communications, medical care, education, finance, energy, commerce, telecommunications and other fields.