The 10th China Data Center Code Summit
---
Time of issue:2022-11-18
Views:
Gathering Double Carbon Technologies to Consolidate the Data Foundation!
As the cornerstone of the development of the digital economy, data centers are increasingly important to social production and people's lives. To realize the "double carbon" goal, we must rely on scientific and technological innovation; to achieve sustainable development, we must gather the strength of the whole industry.
The 10th "Data Center Standards Summit" hosted by CDCC in 2022 will open soon, and INVT Power will make a wonderful debut with new products. This summit sincerely invites technical experts from the entire data center industry to grandly present the three chapters of "Double Carbon Technology Innovation", "High-quality Sustainable Development", and "Excellent Scientific and Technological Achievements Exhibition".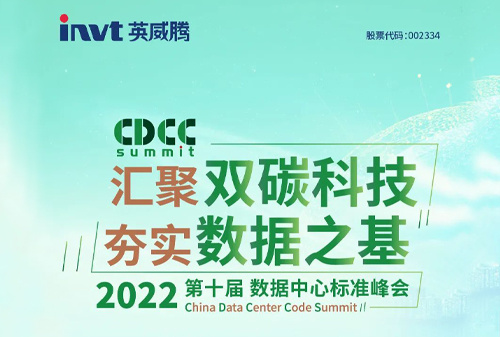 Sign Up For Email
I'd like to receive news and commercial info from INVT Power via electronic communication such as email.
Copyright © Invt Power System(ShenZhen) Co., Ltd.​