Returning with honor from the CDCC Summit!
---
Time of issue:2022-12-08
Views:
Under the promotion of the Ministry of Industry and Information Technology, the development trend of a new type of green data center with reasonable layout, advanced technology, green and low carbon, and computing power scale compatible with the growth of digital economy is taking shape. However, how to achieve high-quality development of the entire system and build an intelligent computing power ecosystem centered on a new green data center is still the main problem facing the industry.
To this end, the Green Computing Summit and the 2022 Green Data Center Construction and Operation Forum with the theme of "gathering the power of green computing and empowering the dual-carbon process" were successfully held.
This forum invited technical experts in different fields. At the meeting, Mr. Liu Feng, product manager of INVT Power, made a detailed discussion on the theme of "how to build an efficient and energy-saving UPS power system for data centers".
In the construction of "green computing", the reliability, availability and power conversion efficiency of the power supply and distribution system are an important part. Therefore, on the basis of RM, HT, HR series UPS family products, INVT has made great efforts to create a UPS supporting LFP lithium battery solution.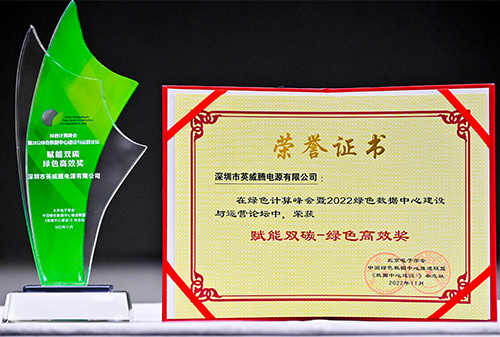 Empowering Double Carbon-Green Efficiency Award-INVT Power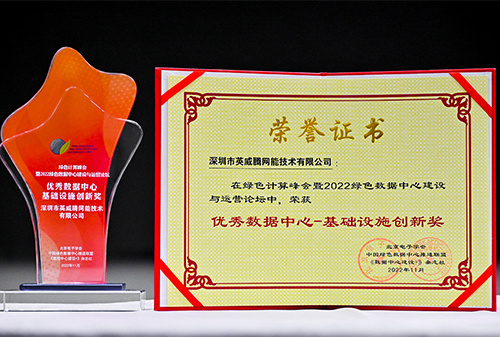 Excellent Data Center Infrastructure Innovation Award-INVT Network Power
In addition, this summit also commended outstanding enterprises, products and technologies that have performed outstandingly in the process of realizing the "double carbon" goal. In the award selection of this conference, INVT Power & INVT Network Power won: Empowering Double Carbon-Green Efficiency Award and Excellent Data Center Infrastructure Innovation Award.
In the future, INVT will continue to increase innovation, improve innovation efficiency, and continuously build data center overall computer room energy solutions and data center infrastructure energy solutions that meet market needs.