Linyi University
---
Time of issue:2016-08-29
Views:
Linyi University, established in 1941, is located in Linyi, an old revolutionary base area in Shandong Province, China. Covering a total area of over 4 million square meters and building area of 1.52 million square meters, Linyi University owns RMB 280 million Yuan worth of facilities for teaching and scientific research. Now it has 19 colleges and 9 scientific and research institutions, and offers 80 undergraduate degree programs covering 10 scholarly disciplines:, namely, literature, law, economics, history, education, management, science, engineering, agriculture and arts.
INVT's upmarket RM150 modular UPS product ensures reliable and stable power supply for Linyi University.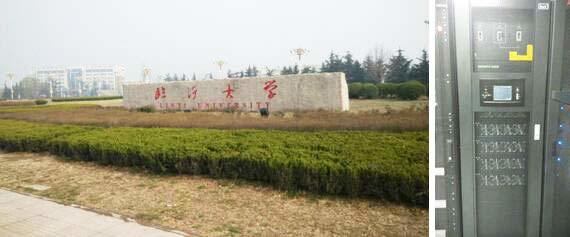 Sign Up For Email
I'd like to receive news and commercial info from INVT Power via electronic communication such as email.
Copyright © Invt Power System(ShenZhen) Co., Ltd.​