INVT ITalent micro module computer room serves in Jinwan Civil Defense Command Center of Zhuhai City
---
Time of issue:2018-01-25
Views:
A few days ago, Jinwan Civil Defense Command Center of Zhuhai City accepted the data room, which added brilliance to the application cases of INVT ITalent micro module computer room.
The computer room project is a renovation project. The original site of the computer room covering about 110m2, locates at the office area on the first floor (floor height approx. 3.6m). Due to the large amount of cabinets and the limited space, the project adopts the micro-module architecture, divides the original office area into two parts, one part for the layout of closed corridor and the other part for power distribution & battery layout (divide the two area under the electrostatic floor).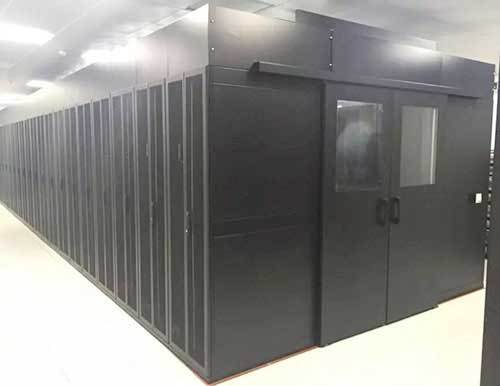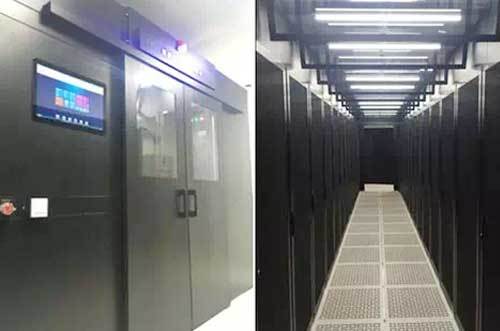 The micro-module computer room composes the closed cold corridor architecture by double-row cabinets. The closed corridor is composed of 36 server cabinets and 2 array cabinets. The refrigeration system of the computer room consists of two 81.2kW precise air conditioner with downwards air supply (installed at two ends of the corridor), which ensures the refrigeration demands for equipment in corridor, also ensures the refrigeration effect in the closed corridor when one air conditioner shuts down. The system have a certain redundancy. Precise air conditioners will be added in the computer room outside the channel according to the subsequent situation.
In power supply system, the computer room uses two INVT RM180 hosts, forming 1+1 redundant parallel connection and directly connecting to one way municipal power supply to carry out 2N double-bus operation, which will ensure the high reliability of user data operation. The maintenance-free lead-acid batteries are displayed on the open-type battery support for easy maintenance and heat dissipation.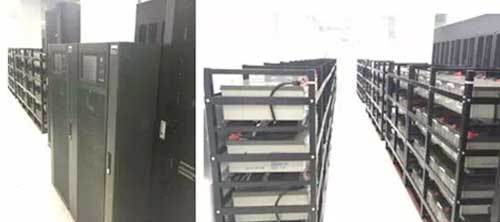 INVT is responsible for the design and construction guidance of the whole micro-module computer room (including the general layout, power supply and distribution system, refrigeration system, power environment monitoring, etc.), Which not only shows the comprehensive strength of the company, but also obtains the customer's recognition. This means a further advancing step of INVT in the development of micro-module data computer room. We will continue to reform and innovate combining with the increasing cases and experience, and provide more high-quality and mature system solutions for users.