Guangming High School in Shenzhen, Guangdong Province, China
---
Time of issue:2016-08-29
Views:
Guangming High School, established in 1965, is the only high school comprised of junior and senior high schools in Guangming New District, Shenzhen. It was recognized as a First-class School of Guangdong Province in 2004. Geographically located in the central area of Guangming New District, Guangming High School is a "garden school" featuring picturesque campus. Covering an area of 55,566m2 and construction area of 21,764m2, Guangming High School now has 48 classes with over 2,300 students.
INVT's power supply products ensure environment-friendly and energy-saving protection of power for Guangming High School.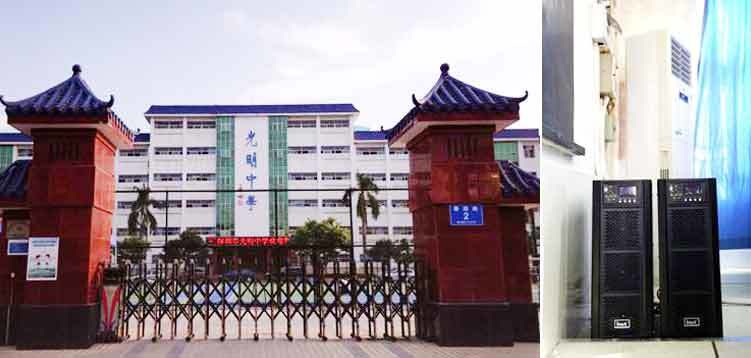 Sign Up For Email
I'd like to receive news and commercial info from INVT Power via electronic communication such as email.
Copyright © Invt Power System(ShenZhen) Co., Ltd.​