12.5kW Small Precision AC used in Xining Government Service Center project
---
Time of issue:2023-10-19
Views:
Offered product: Small Precision AC-VCA025-27.5kW
Time: 2023
Location: Qinghai·China
Recently, the Xining Government Service Center purchased a 27.5kW Small Room Precision Cooling from INVT Power.
This series of products utilizes high-efficiency internally threaded copper tubes and hydraulic layer-plated open-window aluminum fin evaporators to achieve higher heat transfer efficiency. Except for that, the outdoor fan with an infinitely adjustable speed control, which allows for matching condensing pressure operation, energy saving, and noise reduction.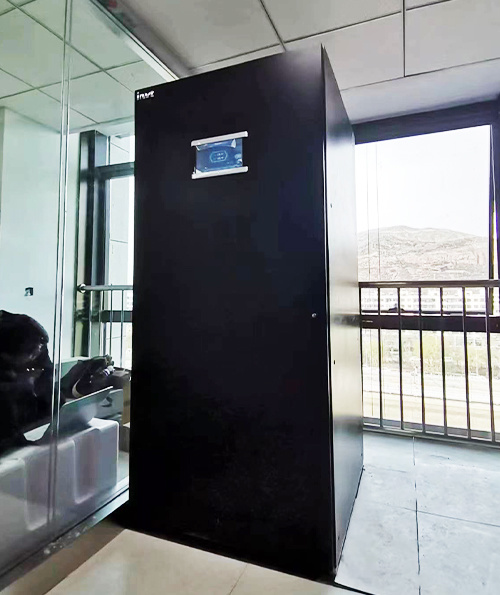 Sign Up For Email
I'd like to receive news and commercial info from INVT Power via electronic communication such as email.
Copyright © Invt Power System(ShenZhen) Co., Ltd.​