INVT Suzhou Industrial Park Phase II was successfully relocated
---
Time of issue:2023-10-19
Views:
Recently, to celebrate the successful relocation of Suzhou INVT to the Phase II Industrial Park, an event was held to celebrate the Mid-Autumn Festival and National Day and the relocation. Colleagues from Suzhou Electric Company, R&D, and technical service teams witnessed and celebrated this unforgettable moment.
Relocation not only represents a change of location but also the glorious history we have created together and our unlimited expectations for the future. With a new starting point and journey, INVT Suzhou will continue to follow the path of high-quality manufacturing and move unswervingly towards the future to help INVT achieve its 10 billion strategic goal.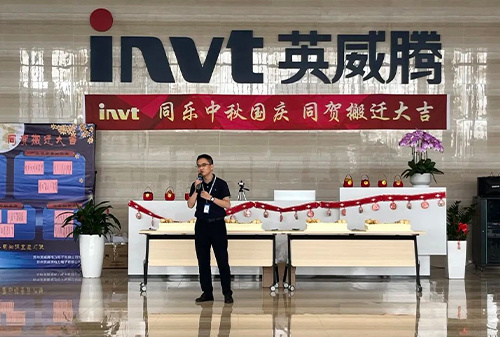 The speeches of the four leaders conveyed the company's core values and future vision, making every employee present full of expectations and confidence for the company's future, and received enthusiastic responses from everyone present. Later, accompanied by cheerful music and celebratory salutes, the four leaders went on stage to cut the cake to celebrate this unforgettable moment. The atmosphere reached its peak, thunderous applause erupted in the venue, and everyone present cheered. I feel sincerely happy that this moment has arrived.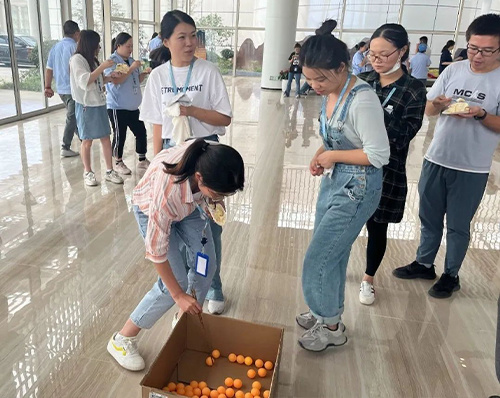 After the relocation ceremony, the company specially prepared special games. Cakes, moon cakes, games, lanterns, lantern riddles, the beautiful new building is filled with everyone's laughter and good wishes for happiness and contentment!