Visit Us at Africa's Largest Solar Show-5th Solar Africa 2018
---
Time of issue:2018-05-18
Views:
The 5th Solar Expo Kenya, which is Africa's prime solar energy expo, will be held from 29-31 May 2018 at Kenyatta International Convention Centre, Nairobi, Kenya. The participation in 2018 is expected to increase by at least 30% due to the ever-increasing need of solar projects and products in Africa. As a reliable solar solution provider, INVT will participate in the exhibition, demonstrating our solutions and products.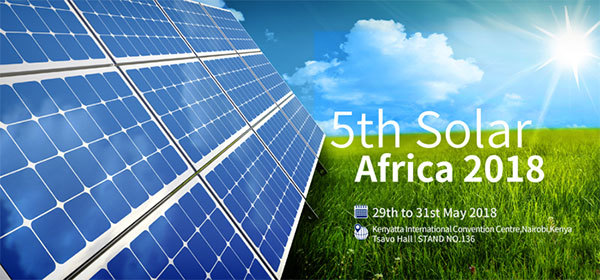 As part of the KENYA's 2016-21 strategic plan, the government has a budget of USD 2.1 billion on electrification in off-grid areas focusing on renewable powered mini grids, which is a huge opportunity for all solar inverter manufacturing.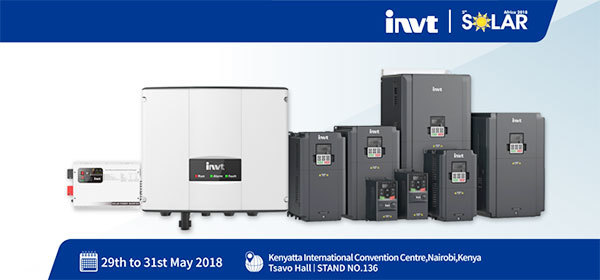 In a three-day exhibition, INVT will mainly present solar pump inverter, including GD100-PV and BPD. INVT solar water pump drive is environmentally friendly, with a long lifetime and low maintenance costs, which is can be typically applied in irrigation, fish farming and agriculture, community water supply and forest irrigation. And INVT BN solar inverter will also be displayed.
The exhibition is an ideal opportunity to discover more about reliable solutions and products in INVT. Come and visit us at stand NO.136 at Kenyatta International Convention Centre, Nairobi, Kenya.