72 Square Meters' Booth Shows Great Product Tree of INVT
---
Time of issue:2016-11-09
Views: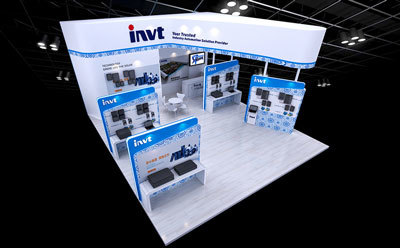 INVT is preparing in an orderly way for participating in 2016 SPS IPC Drives on 22nd to 24th Nov. held in Nuremburg Germany.
Since 1990, SPS IPC Drives has been successfully held for 24 years so far. At present, it has become a top exhibition of global electric automation systems and component fields. Items at the exhibition covers drive systems and components, mechatronics components and peripheral equipment, sensor technology, control technology, industrial control machine IPCS, industrial software, interaction technology, low voltage switching device, and industrial communication, etc.
INVT will bring its product family tree to 2016 SPS IPC Drives. If you come to booth 3-620 at no.3 hall in Nuremburg convention center, you will be able to fully know about comprehensive strength and development trend of INVT. At that time, our overseas managers, salesmen and technicians will be at the booth with 72 square meters to display INVT products, introduce product details and do demonstration to visitors from all over the world.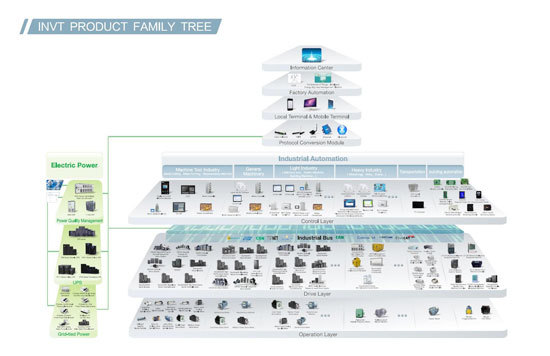 The exhibition area of INVT is 48 square meters in 2015, where our products cover inverter and servo system; while INVT expands its exhibition area to 72 square meters in 2016, where we display drives, servo systems, UPS, solar inverters and elevator systems, etc. in a group form. Multiple system solutions and application cases are main highlights we would like to show to our customers, such as GD200A system solution, solar pump inverter solution and GD300L system solution. And the second is to show new launched products and static products of INVT subsidiary companies, like servo system and energy storage integrated machine.
INVT is looking forward to meeting you at 2016 SPS IPC Drives. Welcome to INVT booth 3-620 at No.3 hall to have unforgettable industrial automation visiting experience on 22nd -24th Nov.