INVT Was Awarded Google 2016 Excellent Strategic Partnership
---
Time of issue:2016-12-29
Views:
Dec. 20, 2016, the Google Adwords agent PowerWin hosted the 2016 strategic partnership annual meeting at Tongfang information port. There are 50 clients went for this meeting in this year. As one of the important AD strategic partners, INVT was invited to attend this annual meeting. The important point of the meeting was the development of mobile client.
The overseas market of INVT is found everywhere. At present, the overseas markets INVT develops are South Asia countries and pacific countries, ASEAN countries, India, CIS, European countries, Mid-east countries and Africa countries and America Countries. Clients can search INVT product and service information that are related to inverter on Google search engine.
In 2017, combining with the development of overseas market, INVT will increase mobile terminal as a new brand communication channel so as to cover a wider service area.
INVT was awarded Google 2016 excellent strategic partnership by its excellent advertiser strength, good effect of brand communication and good AD effect.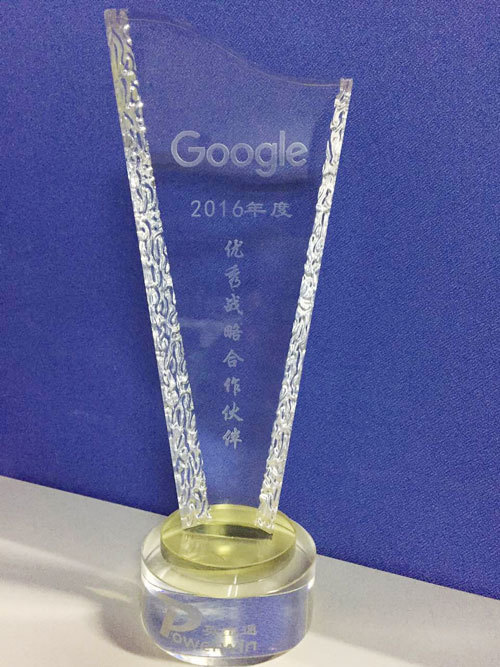 Sign Up For Email
I'd like to receive news and commercial info from INVT Power via electronic communication such as email.
Copyright © Invt Power System(ShenZhen) Co., Ltd.​