Bravo! INVT Power System Awarded the Title of Leading Private Enterprise
---
Time of issue:2017-06-08
Views:
According to Nanshan District's Accreditation Policy of Leading Private Enterprises, INVT Power System (Shenzhen) Co., Ltd has recently been awarded by Shenzhen Nanshan District People's Government the honorary title of Nanshan District's Leading Private Enterprise. The accreditation policy was released by Nanshan District People's Government for the purpose of giving support to its hi-tech enterprises, incentivizing autonomous innovation, fostering/promoting core competency of private enterprises.
In terms of registered capital, technological advance, annual sales, market shares, leading enterprises with core competency and high growth were selected for every market segment.Once accredited by Nanshan District People's Government, Nanshan District's Leading Private Enterprises shall be accessible to supportive policies, including consultation services concerning development strategy and business management provided by employed professional institutions, reduction of or exempt from expenses of professional training available for executives or technicians, and Nanshan District's green channel services, in addition to various industry supporting policies.
As a subsidiary of Shenzhen INVT Electric Co., Ltd (stock code: sz002334), INVT Power System (Shenzhen) Co., Ltd is a leading provider of high-end power solution and data center infrastructure integration solution in China.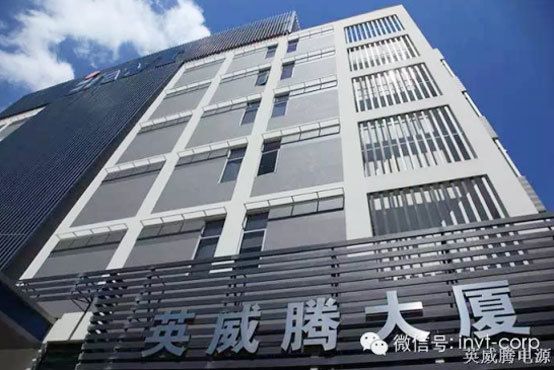 Enjoying comprehensive advantages of powerful R&D capability, technological ability and admirable scale of production, the company, which possesses its core technology and over 820 IPRs, is an acclaimed provider of its products, which are widely applied to governmental affairs, finance, telecom, education, transportation, meteorological service, TV/radio, industrial/commercial administration, taxation, medical/hygiene, energy/power and other sectors; also exported to more than 80 countries/regions.Whether by its technological innovation or by its business scale, it is among top players.
As a major economic & technological contributor to Shenzhen city, Nanshan District is also called China's Silicon Valley, where private enterprises, an important component of Nanshan economy, spurred by its incentive policy, are becoming an active economic growth point.This accreditation gave us an affirmation and greatly boosted our confidence. We shall, through ceaseless efforts, forge ahead to be a stimulant to technological innovation and economic development of Nanshan District.