INVT Power 2021 Data Center Energy Solutions National Tour is in full swing
---
Time of issue:2021-08-02
Views:
Moving east and west, north and south, which lasted more than two months, "Integration and Innovation, Hand in Hand" INVT Power's data center energy solutions national tour in the first half of 2021 ended successfully.
In 2021, INVT Power will follow the pace of the country's new infrastructure and continue to develop integrated solutions for micro-module data centers to match the characteristics of data centers in the new era. Today, the INVT Power micro-module data center integrated solution has become the mainstream trend of data center construction and development.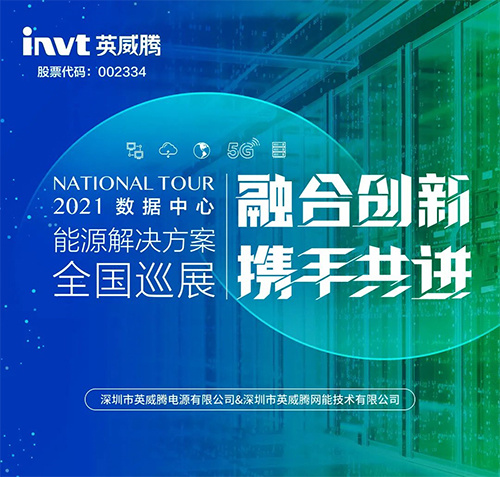 Because of this, INVT Power vigorously launched a national tour of data center energy solutions in 2021. During the national tour, the INVT Power tour team expressed the business philosophy of "market-oriented, customer-centric" to partners, and comprehensively introduced INVT's 19-year development history, as well as INVT's strong R&D and production capabilities and science Supply chain management system. Through the above management system, INVT Power has strong product delivery capabilities and product quality assurance in order to better serve end users. INVT Power's national tour has won unanimous praise from customers.
INVT Power's tour exhibition focused on the ISmart series, IWit series, ITalent series integrated micro-module data center, UPS (10-1500KVA) full range of products and typical application cases in various industries in China. At the same time, it shared some recent information with customers Over the past years, the rapid development of informatization construction and national support policies. In order to meet the needs of users, INVT Power will continue to upgrade its products, and create safe, reliable, green, efficient, simple, intelligent, and worry-free products and better product solutions for users.
1st station: Hangzhou
On April 9th, organized by INVT Power & INVT Network Power and co-organized by INVT Power's Zhejiang Province partner Hangzhou Zhuo Zhi Power Technology Co., Ltd., a national tour with the theme of "Integration and Innovation, Hand in Hand" was held in Hangzhou, the "land of fish and rice" Grand sailing!
2nd station: Kunming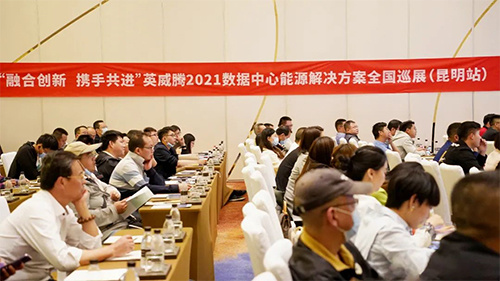 On April 14th, the second stop of the "Integrated Innovation, Hand in Hand" themed tour exhibition hosted by INVT Power & INVT Network Power entered the spring city of Kunming, which strongly empowered the Yunnan market. In the process of promoting the development of Yunnan's digital economy, INVT Power hopes to cooperate with enterprises in various industries in Yunnan to jointly build data infrastructure and contribute to the development of Yunnan's digital economy.
3rd station: Ningbo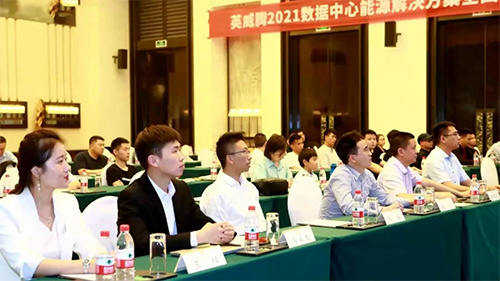 On May 23rd, the theme tour of "Integration and Innovation, Hand in Hand" came to Ningbo, Zhejiang. Industry colleagues and partners gathered together. During the meeting, the participants had an in-depth discussion on the development trend and application of high-efficiency, reliable, and green energy-saving technologies in data centers. Communication and discussion.
4th station: Xi'an
On May 14th, the theme tour of "Integration and Innovation, Hand in Hand" walked into the ancient capital of China, the hometown of the Terracotta Warriors-Xi'an. The event attracted nearly 300 local customers and partners to come to the site to observe and communicate, and to learn about INVT's latest products. , Technology and solutions. The event was unprecedentedly grand, the scene continued to be hot, and there were no empty seats.
5th station: Jinan
On June 11st, the theme tour of "Integration and Innovation, Hand in Hand" ended in Jinan, Quancheng. More than 200 partners gathered together to discuss the development of data center energy solutions.
"Integration and Innovation, Hand in Hand" INVT Power 2021 Data Center Energy Solutions National Tour has gone through 5 stops, presenting everyone the data center overall solution, micro-module overall solution, modular UPS solution and UPS series products . At the same time, in the form of keynote speech exchanges, combined with industry needs, it demonstrated the excellent cases of INVT data center in transportation, finance, government, communications and other industries, and discussed the future development of data center with guests in an open and sunny attitude.
6th station: Taiyuan
INVT Power will enter more cities and unlock more regions in the second half of the year!
Next stop, see you in Taiyuan...