Hyperscale data center capacity has doubled in four years, with China accounting for 15%
---
Time of issue:2021-11-30
Views:
According to the latest data from Synergy Research Group, as of the end of the third quarter of 2021, the number of large data centers operated by large suppliers has increased to 700. In terms of key IT load, the United States accounts for 49% of the capacity of these data centers. China is the country that contributes the second largest to the capacity of super-large data centers after the United States, accounting for 15% of the total. The remaining capacity is distributed in the Asia-Pacific region (13%), EMEA region (19%) and Canada/Latin America (4%).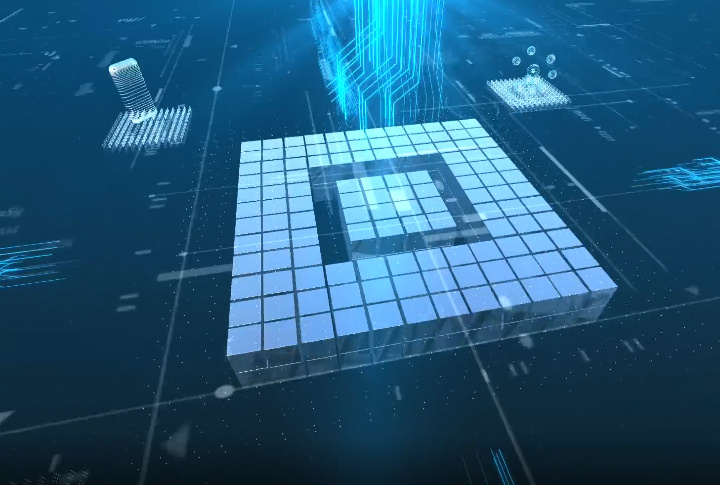 It is worth noting that while the number of ultra-large data centers is growing rapidly, the total capacity of these data centers also grows faster with the increase in the average data center size. The number of very large data centers has doubled in 5 years, but the capacity has doubled in less than 4 years.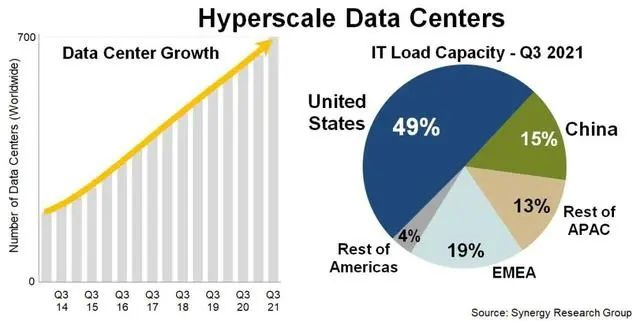 The research is based on an analysis of the data center footprint of 19 major cloud computing and Internet service companies around the world, including the largest operators in the fields of SaaS, IaaS, PaaS, search, social networking, e-commerce, and gaming.
The companies with the most extensive data center footprints are Amazon, Microsoft, Google and IBM. Each center has 60 or more data centers, with at least three in each of the four regions of North America, Asia Pacific, EMEA, and Latin America. The data center business of Oracle, Alibaba and Tencent is also very extensive.
In terms of data center capacity, the leading companies are Amazon, Microsoft, Google and Facebook, but the fastest-growing companies are Chinese companies, including Bytedance, Alibaba and Tencent.
Synergy Research Group Chief Analyst John Dinsdale said: "Although the number of hyperscale data centers continues to grow at an impressive rate, not all data centers are created equal. Generally speaking, self-operated data centers are better than leased data centers. Data centers are much larger, and the data centers of hyperscale companies in their home countries are much larger than their international facilities, although there are many exceptions to these trends. We also see a very healthy hyperscale data center pipeline being planned, developed or equipped, This supports our strong five-year growth forecast."