Training of INVT Maintenance Engineer Certification Has Successfully
---
Time of issue:2015-09-25
Views:
We always say that the process is more important than the result! From August 24, 2015, 16 maintenance engineers from different institutes all over the country gathered at INVT's headquarters in Shenzhen to have six-day training. This event has successfully concluded after strenuous study and assessment, 16 engineers have learned much and will go back to the duty of their own. Now please follow me to review this wonderful event!
Training contents: theoretical knowledge and practical operation
The training contents cover four aspects including the product principle and fault detection and analysis, use of detection devices, cautions for single-unit maintenance and assembling technique; theoretical knowledge and practical operation are combined. The final assessment said that, through the strenuous study, engineers have been familiar with the product principle and fully mastered the maintenance operations, they can debug the inverters and quickly analyze the reasons of fault, and even they mastered the top end application of the inverters and can work alone to finish the maintenance.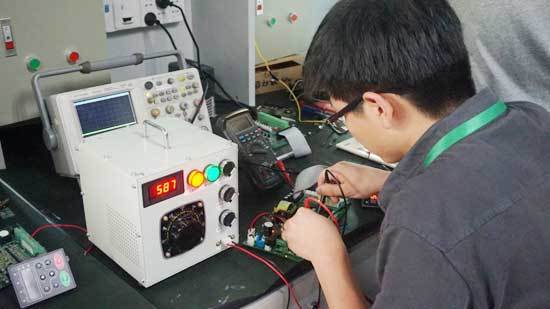 Lecturers: senior engineers with rich experience
It's worth mentioning that the lecturers are senior engineers of INVT who have rich theoretic knowledge and practical experience! The trainees studied hard and actively communicated with the lecturers, the whole training process is very good and passionate.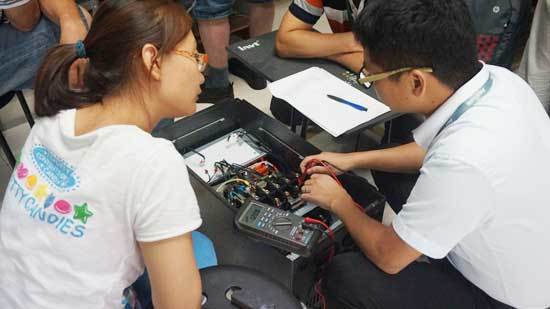 Service: considerate service
In order to enable the trainees to be energetic in the training process, the training committee prepaid dim sum and coffee to create a good environment for the trainees.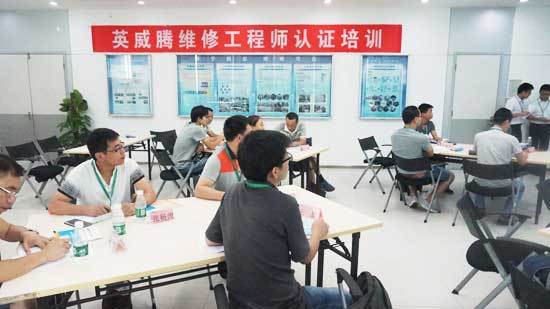 Trainee says: I like this event, but it's so fast
After the conclusion of the training, a symposium was presided by Zhang Tao, chief director of customer service center, all trainees attended and discussed; most of trainees expressed appreciation to INVT on this training and hoped INVT could hold more events like that every year, it's pity that it's so fast and everyone had to go back to the duty of their own…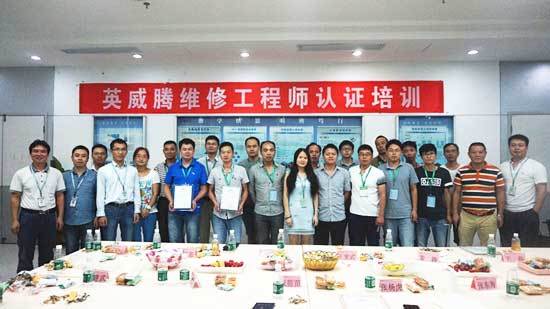 In the past 10 years' development, INVT has always kept fast growth and taken lead in textile, machine tool, hoist and elevator industries; it has become one of the required techniques for electric engineers to learn and master the debugging, application and maintenance of INVT VFDs. Now, over 30 warranty centers have cooperated with INVT, and over 100 engineers can work alone to finish the maintenance of VFDs and inverters. This training event not only made INVT appraised by the trainees, but also enlarged INVT's brand influence. In the future, we will hold more similar events and activities to attract more people! Thanks for your support to INVT!