INVT Participation in Intersolar Europe 2015 Concludes Perfectly
---
Time of issue:2015-06-28
Views:
From June 10th to 12th, the world's largest and most influential Solar Technology Expo – Intersolar Europe 2015 was held in Munich, Germany. It brought together global enterprises in the industry, to jointly explore and study the world's solar photovoltaic market from a global perspective, and to forecast the development of solar energy industry. INVT joined the Expo, showcasing its new energy field new product series, and comprehensively presented INVT's latest research results and integrated solutions in the photovoltaic industry to global partners.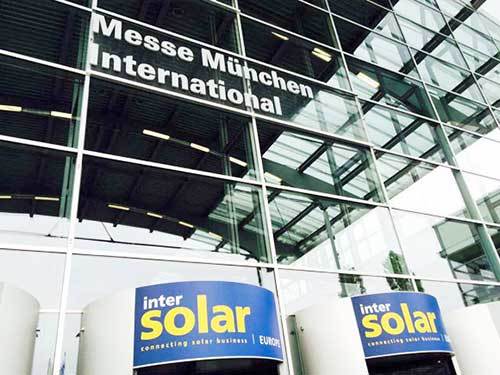 As the most important communication platform for solar photovoltaic industry professionals, Intersolar Europe 2015 is by far the world's largest and most far-reaching professional solar trade fair, bringing together all of the industry's well-known international enterprises. The Expo is organized by German Solar Industry Alliance, International Solar Energy Society – German branch and German Federal Photovoltaic Industry Association. Since its inception in 1991, the Expo continues to expand and has become Europe's largest solar technology and product trade fair. The Expo highlights three main areas of solar technology: photovoltaic technology (solar power), solar energy systems (hot water supply, heating, industrial heat, solar air-conditioning) and solar architecture. Focusing on this direction and theme, Intersolar along with its associated forums and conferences, occupies a distinctive position in the world, making the Expo a highly sought after and must join show for manufacturers, wholesalers, suppliers and service providers.
During the Expo, INVT showcased its new products from new energy field – the MG series photovoltaic inverter and BG series 3-phase photovoltaic grid inverters, photovoltaic pumping, photovoltaic inverters and many other photovoltaic related products, and had a successful, blockbuster debut. As part of future smart energy management systems, INVT's new products along with its mature product technology, excellent performance and highly cost-effective features drew a lot of attention from visitors. At the show, INVT's booth appealed to a growing and large crowd, as it soon became one of the most popular booths. After an in-depth understanding of the company's products' internal structure, performance, stability and service, many customers showed great interest in the products, and expressed keen willingness for future cooperation.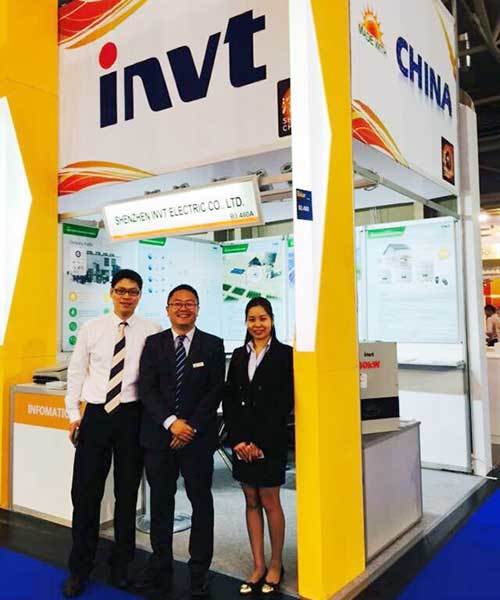 Through this exhibition platform, INVT had in-depth exchanges with customers and industrial peers from around the world, and could more accurately grasp market demand and industry information. After many years' intensive efforts in new energy industry, INVT made a comprehensive debut with diversified products, fully showcasing the company's leading technology in photovoltaic new energy field, R&D strength and brand influence. In future, INVT will make every effort to provide customers more comprehensive service and support, and specialize in higher performance photovoltaic system solutions, to promote future development of photovoltaic industry!